William S. Burroughs was born 100 years ago today. A centennial conference will be held at the Graduate Center of the City University of New York as part of a month-long WSB@100 Festival in April. The conference, sponsored by The Center for Humanities, "will explore the life and myth of one of the most innovative and influential twentieth-century American writers and artists."
[You can expect] a series of talks and roundtables by editors, artists, and scholars on a range of issues from the problem of gender in Burroughs' work to his role in postwar-America little magazines, his still unpublished archive materials, cut-up experiments and novels, and his photography.
Participants are expected to include Oliver Harris, John M. Bennett, Jed Birmingham, Ann Douglas, Barry Miles, Charles Plymell, Geoffrey D. Smith, Anne Waldman, and Regina Weinrich. Hmmm, me, too.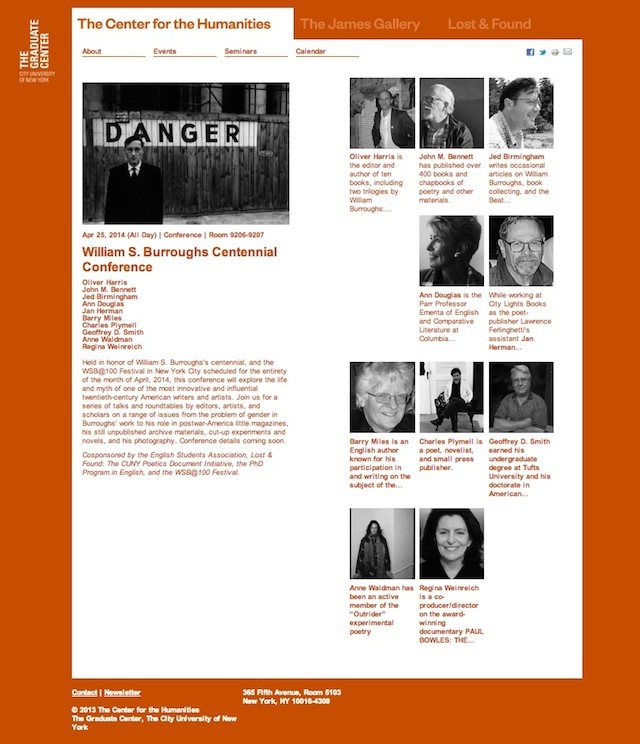 The conference at the Graduate Center is being cosponsored by the GC English Students Association, Lost & Found: The CUNY Poetics Document Initiative, the PhD Program in English, and the WSB@100 Festival.