I doubt it will surprise any of you to learn that I'd been growing increasingly worried about the inability of Mrs. T's doctors to rouse her from the medically induced coma into which she was placed after her double-lung transplant surgery two weeks ago. It turns out that her doctors were worried, too, to which end they ordered a CAT scan and an MRI of her head over the weekend.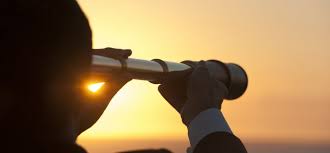 These tests, completed last night, revealed that she has suffered a small stroke in her cerebellum, presumably at some point during her surgery. The good news—and it is very, very good news indeed—is that Mrs. T's neurologist is sure that the stroke has nothing whatsoever to do with her lack of wakefulness, and that its effects on her will almost certainly prove to be minor, maybe even to the point of insignficance if we're lucky. The present feeling is that she is at the center of a kind of perfect storm of smallish problems (including impaired kidney function) that have come together to knock her flat. Her treatment regime is now being adjusted accordingly, and the neurologist expects her to awaken by week's end.
At the suggestion of Mrs. T's nurses, I'm staying home instead of visiting her at New York-Presbyterian Hospital's cardio-thoracic intensive-care unit. Like all transplant patients, she is immunosuppressed, and I don't want to take the chance of infecting her with anything that's out there in the world, coronavirus least of all.
I didn't sleep at all last night, but I feel a lot better this afternoon, and I plan to take a nice long nap as soon as I post this update.
As always, thanks for your love and support. It's a big part of what keeps me going.
* * *
For previous reports on Mrs. T's surgery and subsequent recovery, go here, here, here, here, and here.
To learn more about her rare illness, go here.
To find out how to become an organ donor, go here.
* * *
Courtesy of Mark Stryker, Frank Sinatra sings "We'll Be Together Again," by Carl Fischer and Frankie Laine, on TV in 1958. Harry Edison is the trumpeter and the arrangement is by Nelson Riddle: