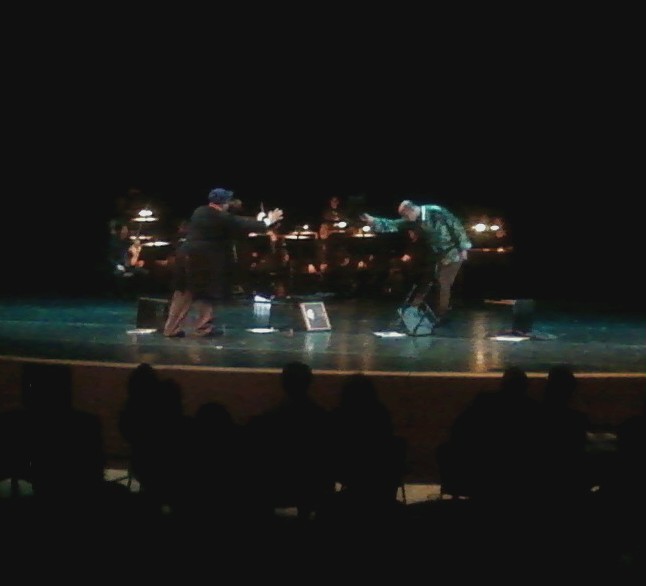 Philadelphia's Center City Opera Theater gave its final performance of Danse Russe on Saturday night. The next day I was in New York and on the aisle again, attending a matinée preview of David Ives' new play, The School for Lies. Later this week I'll be seeing Derek Jacobi's King Lear, the world premiere of Tony Kushner's The Intelligent Homosexual's Guide to Capitalism and Socialism with a Key to the Scriptures, and the New York premiere of A Minister's Wife, a musical version of George Bernard Shaw's Candida that I saw and loved when it opened in Chicago two years ago. On Friday I fly down to Florida to give a commencement address–my first–and on Saturday I fly back to New York to see Lynn Nottage's new play.
Do I need a rest? Very much so. Am I going to get one? Not for a while. Do I care? Only a little bit. Not only do I love to go to the theater, but the premiere of Danse Russe was pleasing in every possible way. For openers, Paul Moravec and I were exceedingly fortunate in our collaborators, starting with Paul Corujo, Christopher Lorge, Corinn Kopczynski, Matt Maness, Lincoln Miller, and Jason Switzer, the members of our cast, who brought our characters to life with absolute skill and professionalism. The production, directed and designed by Leland Kimball, was completely successful–I learned a vast amount from watching Lee at work–and I was delighted by Amy Chmielewski's clever costumes and Dominic Chacon's atmospheric lighting. As for Andrew Kurtz, who runs Center City Opera Theater and who conducted the premiere of Danse Russe, Paul and I couldn't be more grateful to him for making it possible for us to write our second opera, and for bringing it to the stage with such flair.
The only thing that went wrong was that I took a spectacular pratfall backstage on opening night just before Paul and I got the cue for our curtain call: I put a foot wrong, got an arm tangled in the rigging, bruised my right hand, and tore the heel off one of my shoes. None of this stopped me from appearing on stage moments later to take a bow, but it did amuse my colleagues, who had yet to discover how preternaturally clumsy I am. Otherwise, all was bliss, and judging by the enthusiastic applause at the end of each performance, our audiences felt the same way.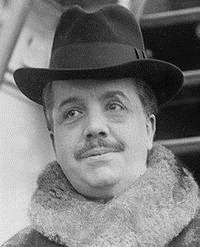 It's disorienting to sit in a theater and watch your own words being sung and spoken from the stage. Throughout the opening night of Danse Russe, I was completely preoccupied with the audience's response, so much so that I seemed to feel nothing in my own right, and I was astonished to notice when I went out into the lobby after the show that my shirt was was wet with sweat. On Saturday I was able to pay closer attention to the work itself, but my feelings remained oddly impersonal, almost like an out-of-body experience. It never really seemed as though I'd written the piece that was being performed. (The same thing happened to me during the opening night of The Letter.) I was so detached from any sense of personal authorship that I actually got chills at the end of the opera when Diaghilev's ghost doffed his hat and bowed to Stravinsky. That was when I knew that Paul and I had done what we set out to do.
Would that Danse Russe could run forever, but even if it could, I'd still have had to return to New York on Sunday and resume my day job. Such, alas, is theatrical life. You hurl yourself into the magical backstage world of a new show and make wonderful new friends…and then the set is struck, the sun comes up, and it's all over. Perhaps that very transience is an essential part of the fun, but I already miss the world of Danse Russe more than I can say, and experience has taught me that there's no cure for the resulting emptiness other than to write a new show. May it happen soon!