Promised followup to my last post. About things badly done at the gala season opener of the National Symphony on September 24. Because there are so many fumbles when classical music is presented to the world. We need to do better!
But first…
I must strongly say that, musically, the gala opening was a delight. Gianandrea Noseda — very strong, very charming — making his first appearance as the orchestra's new music director. Gary Ginstling, newly installed as executive director, bringing strength and smiles onstage. Clearly a new era for the NSO, which seemed to be waking up from a long sleep. Fresh air filling the hall.
They played an all-Bernstein program (like so many American orchestras this season, on their opening nights). The musicians already played better than (most of the time) they have for years. (And Noseda will keep working on their ensemble and articulation,) Noseda seemed warmly at home with Bernstein's American sound, especially in songs from Bernstein's Broadway shows (sung to soaring and amused perfection by a terrific British actress and singer, Cynthia Erivo).
He was so warm and so much at home, in fact — and clearly having so much fun — that for me it was sort of sweet (and not any kind of failure) that he doesn't seem to get American syncopated rhythms. That he bounces them in an Italian way, full of life, but without the extra kick of an American backbeat.
He's the real deal, I think — a conductor with force, a point of view, and a winning presence. So when you read what follows, remember that I left the hall buoyed by what I saw of the orchestra's future. Which made what I'm about to say all the more depressing. The music made me happy. But when it comes to presentation, to putting an event on stage…can't anyone here play this game?
Problems (which were the Kennedy Center's, not just the NSO'S)
The video screen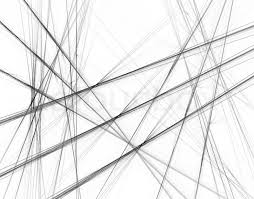 They showed a short video about Noseda (meant, I think, to give him a profile, a personality, inside the concert hall and maybe outside, too, since they ran ads about him around the city). But also they were streaming the concert, so microphones were placed above the musicians, hanging from the ceiling on thick black wires. And the video screen was behind the wires! So we saw the video through scattered black lines.
This is unacceptable. Amateur night. Can you imagine Apple doing that, or a sharp entrepreneurial startup, one likely to succeed?
The video.
It was too short to go deep, but had bumps of deeper content that made it feel awkward. Especially at the end, when Noseda disarmingly — or was it alarmingly? — said he feels naked when he conducts.
And right after that he came almost bounding on stage! How could I or others not help thinking, "Hey, it's the naked man!" They so badly needed a bridge between the video and Noseda's entrance. Even something simple, like an announcer saying, "And now the music director of the National Symphony, Gianandrea Noseda!"
Important people not properly greeted.
The head of the Kennedy Center's board spoke midway through the concert, and so did the head of the orchestra's board. After them came Gary Ginstling, who was more personable than the two dignitaries, and did two things that should have been done much earlier. He introduced members of Bernstein's family, who were at the performance. And he welcomed the people (lots of them, we hope) who were watching the concert online.
That these things should have happened earlier is a no-brainer. If you're honoring Bernstein, you have to honor his family members who took the trouble to come. And you need — if only as common courtesy — to do it pretty much as soon as you first mention Bernstein's name.
And if you've got an online audience — especially if you've never had one before, which I think was true here — again it's just common courtesy (as well as smart marketing) to greet them the moment anyone starts talking from the stage. You can't just greet the people in the hall. You need to make your online guests feel welcome. Don't you want them to stream you again?
Next: Three more things I would have changed about the gala. But not to correct mistakes. Instead to give the event more meaning, more presence in the wider world the orchestra and the Kennedy Center badly want to reach.
Since these are separate thoughts — separate from correcting bad mistakes — I'll post them separately.