Early this month I got crazy email from the Met Opera. They were promoting their new season, opening with a new production of Bellini's Norma.
That opening happened two nights ago, but this doesn't concern me here. What concerns me — one thing that was crazy — was three links at the top of the email (one for each of the first three  operas they're doing this season), brusquely titled "Photo galleries."
That, I thought, wasn't a friendly way to invite me to see what the productions looked like. But I wanted to see how Norma looked, so I clicked.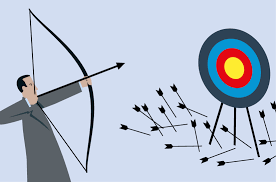 And was taken to a web page that asked me to enter a password!
That's crazy, I thought. How am I supposed to know the password?
Confused, I went back to the email. Oh, wait…right under the links…they gave me the password.
But still that's crazy. Why should there be a password at all?
Maybe they first put the photos on a protected page, to keep outsiders away. But when it was time for public display, they couldn't make a new, unprotected page?
Again, that's crazy. Amateur stuff.
And that wasn't all. Later in the email, describing the character one of the Norma lead singers plays, they got the story of the opera wrong.
Amateur night again. The Met Opera, with a  circa $300 million budget, falls on its face doing easy things.
(It takes a while to explain the mistake with the story, so I won't interrupt myself to do it here. I'll put it at the end of this post, for anyone curious.)
Why this matters
As I've said here before, classical music institutions don't always function in what I'd call a grownup way.
Or at least they don't in their relations with the rest of the world. Back in the spring I found the Kennedy Center promoting a concert on which a piece by Mason Bates was played. And failing to mention that he's their composer in residence.
And saying in the same promotion that composer Caroline Shaw would make a "special appearance." Without telling the full and much more interesting story, which is that she'd play the solo part in her own violin and orchestra piece.
Then there's the Kennedy Center's website, which makes it hard to find out what time performances start. For instance here, a page for some National Symphony events, which you'll read (in boldface type) when the preconcert talks start, but not when the concerts do. (Until you scroll way down to buy tickets, when you finally see the starting time, in fine print.)
I don't mean to pick on the Kennedy Center, but since I live in DC, they're my home team, and I see their stuff. But I'm also puzzled by the San Francisco Symphony,, which keeps sending me emails, greeting me as "Mr. Sandow."
When in today's business world, companies use first names. To my bank, I'm "Greg." (And how does the orchestra know if we're women or men? If my name was Dana, would I be Mr. or Ms.?)
There are many more examples.
A quote from Casey
Which brings me to the title of this post. Casey Stengel, a baseball legend, managed the Yankees from 1948 to 1960 and won the world series seven times.
Then at the end of his career he found himself managing the NY Mets, an expansion team in their first year, who were terrible. At one point they lost 17 times in a row. Leading Stengel to famously ask: "Can't anyone here play this game?"
I ask myself that, when I see how badly classical music people often address the outside world. Not knowing the culture around them. Not clear on who they want to reach. And (sorry to be blunt) making bonehead mistakes.
Next post: mistakes at the National Symphony's opening gala last Sunday. Just to be clear: I enjoyed the concert. The music was pretty much a delight. But the presentation stumbled.
What the Met got wrong about Norma's plot:
In the email I mentioned, introducing the opera's cast, they said Joyce DiDonato (the superstar mezzo) would play "Norma's archrival."
But that's not right. Norma (the soprano lead) is high priestess of the ancient Druids. They're at war with the Romans. But, shock, Norma has a secret Roman lover. (Double shock, since as a priestess she's not supposed to have any relations with men).

And yes, the mezzo, too, is seduced by a Roman. By Norma's lover!

But the opera doesn't show us the women as rivals. It shows them as victims. By the end, singing one of the most famous of all operatic duets, they love each other like sisters. And the great confrontation in the piece comes between Norma and the Roman. 
Whoever wrote the email didn't seem to know that. Or didn't understand what it means to call people archrivals. Likewise whoever approved the text before it went out. #can'tanybodyhereplaythisgame?