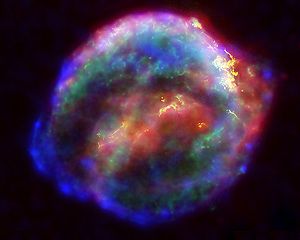 This from Britain, where
I've been aware of this for some time — note my blog posts after my visit to London last year, about the Roundhouse, a pop venue, where classical concerts draw a big pop-oriented audience, and about the large crowds for a festival of music by Steve Reich and younger composers identified as his successors. Produced, I might add, by the London Symphony.
But in the last month or so, the Guardian ran two pieces — linked in the bullet points — about a British classical explosion. Yes, these pieces were long on generalities, and short on numbers. But both writers seemed sure that something was going on, drawing on their first-hand observations, and on the success of many performances.
Some quotes:
We're currently seeing a melding of genres and a breaking of boundaries across the music world. This recent trend – listeners moving to the avant garde after they start demanding more from the mainstream– has long been acknowledged within pop. In recent years, mainstream pop artists have even started adopting aspects of the avant garde in their search for fresh output: it's a dialogue that has benefited artists, labels and listeners alike.
In a world where listeners no longer define themselves along firm genre lines, music is increasingly just that – music. As a result, we are now witnessing a musician-led movement gleefully adopted by listeners, in which classical is being rebranded from the ground up. Even the term "classical" itself seems obsolete in the face of what's being produced and consumed.
***
[The increased audience for [edgy contemporary] works is the result of a campaign to reach people interested in the cutting edge of other contemporary art forms, rather than those who prefer to hear Beethoven.
***
It's the weirdest pieces which get the strongest reaction….People are looking for something to get their teeth into.
***
[]M]any people arrive at the avant garde of contemporary music via the wilder shores of pop.
Not that the melding of indie pop and contemporary classical music is anything new. And the London phenomenon happens in New York, too — large crowds for new music events, plus a new audience for classical music at festivals not billed as classical (like Tully Scope and White Light at Lincoln Center).
This is very good news, and supports — is a crucial part of — what I blogged earlier about how we should think much bigger, when we talk about enlarging our audience.
A second commandment, for the future of classical music: Think big. The new audience is larger than most of us imagine it is. 
(The first one was: respect the culture outside classical music.)