A couple of weeks ago, I had a chat with Phil Grabsky, the British filmmaker who has started "Exhibition: Great Art on Screen," a series of what he calls "event films" that will bring some of the very best art exhibitions to the public via films analogous to the Metropolitan Opera's simulcasts (and post-produced filmings of live opera, as La Scala, among other opera companies, does it).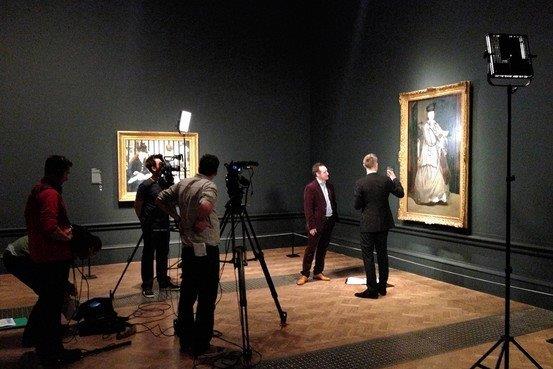 Grabsky made Leonardo Live last year, and I mentioned his new effort in passing here at the end of January, while writing about the opening of Manet: Portraying Life at the Royal Academy in London. His film of the same name as the exhibition premiers this coming Thursday, Apr. 11,  on about 1,000 movie screens in 28 countries, including the U.S. (You can see a list of the countries, with links to the cinemas, here, except, oddly for the U.S., for which you should go here.)
My talk with Grabsky was for an article in The Wall Street Journal published last week. In it, I describe what he's doing, mention his next two efforts in the series (on Munch in Oslo come Juner and Vermeer, again at the National Gallery in London, in October), and discuss why, although he corrected many of the criticisms about Leonardo Live, he still faces problems inherent to art exhibitions that operas do not have (they already have a narrative). Manet, and his upcoming efforts, however, do have a big plus: those high-definition lingerings on the paintings. As I write in the Journal, "…Mr. Grabsky often holds the camera on a painting, full screen, for as long as 30 seconds. That's much longer than most people spend with a painting at an exhibit."
Let me explore that, and a few other issues, here that I couldn't get into in the Journal piece.
As museum professionals know, most people spend only a few seconds with each painting in an exhibition, and even at the Leonardo exhibition at London's National Gallery last year (see here and here) — where the NG, trying to avoid what "gallery rage," rationed the number of timed tickets sold to 180 per half-hour, much lower than its normal limit of 230 entrances per half-hour — officials figured that people spent, on average, just 18 seconds with Leonardo's paintings, according to Grabsky.
Will these shows succeed, and should they? One editor I work with declined to publish an article on "Exhibition: Great Art on Screen" because, he said, he didn't want to discourage people from going to see the real thing. Is that a worry? I asked Nicholas Penny, the director of the National Gallery, about that and about why he likes these films. Here's what he wrote back:
The films can help people understand the work behind an exhibition which in turn promotes awareness of the special character of these events – some of their limitations as well as the unique opportunity they provide. I'm not in the least worried that viewing the films will become a substitute for going to the exhibition.
Me, neither. I think they'll encourage people to visit museums — afterall, one reason people have switched from the real opera to the simulcasts is the cost differential. For Grabsky's art movies, the cost is about the same. Second, there's no way I am going to get to that Munch show this years — the 150th anniversary of his birth — I simply won't be in Oslo. I suspect I'll face that same travel barrier for most of Grabsky's chosen exhibitions.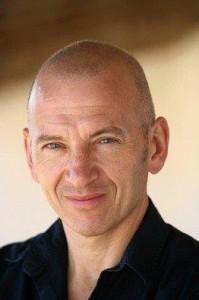 Grabsky told me that most museums are enthusiastic. While not all of those he contacted have agreed to meet, of those that have, he
said, "None has so far said anything but 'I think it's a great idea and I want to be part of it.' " There is something it for them, aside from exposure: Grabsky plans to share a small percentage of any profits he makes with the exhibition's museum, though it is very unlikely that dollar number will be substantial. (It will never, imho, reach the Met's success, which last year the series generated $11 million in revenue for the Met, according to a recent article in the Journal.)
Here's another reason people may want to watch: changing technology. Grabsky told me that digital camera technology he's deploying for the Vermeer film is four times as good as the high-definition technology used for Leonardo and Manet.
In any case, Grabsky seems hellbent, a man on a mission. "In the beginning we have to go with big-name artists," he said. But, he added, "We want to get to a point where people say 'Exhibition is doing Bernini. I don't know who Bernini is, but I love Exhibition, so I'm going.' "
That would be something.
Photo Credits: Courtesy of Phil Grabsky