Plain English: January 2012 Archives
Sydney Smirke's (1797-1877) design for the Round Reading Room of the British Museum made it one of the architectural landmarks of the world. Readers' tickets have been held by Marx, Lenin (who used the name Jacob Richter on his library card), Bram Stoker (of "Dracula" notoriety) and Sir Arthur Conan Doyle - and me.
Since the British Library split and moved away in 1973, the glorious space has been redundant. But it has recently been used as an exhibition space for:
· The First Emperor: China's Terracotta Army 13 September 2007 - 6 April 2008
Hadrian: Empire and Conflict 24 July- 27 October 2008
Shah 'Abbas: The Remaking of Iran 19 February - 14 June
Moctezuma: Aztec Ruler 24 September 2009 -24 January 2010
Fra Angelico to Leonardo: Italian Renaissance Drawings
22 April - 25 July 2010
Journey through the afterlife: ancient Egyptian Book of the Dead 4 November 2010 - 6 March 2011
Treasures of Heaven: saints, relics and devotion in medieval Europe 23 June - 9 October 2011
And from the 26th January to 15th April, it is home to Hajj: Journey to the Heart of Islam.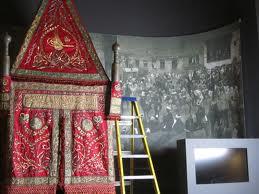 19th-C Egyptian mahmal, ceremonial palanquin, symbol of the sultan's authority over the holy places (Nasser D. Khalili Collection of Islamic Art)
To be a member of the Critics' Circle in Britain you have to have been a regularly published critic of the theatre, music, dance, cinema or visual arts for at least two years. It's a handy form of accreditation and, unlike the way theatre and film people and musicians are organized, it has no aspect of trade unionism, and so is non-political and uncontroversial - for the most part.
In addition to the Critics' Circle overall annual award to a practitioner of one of the arts, some of the five sections listed above give their own awards. Yesterday was the grandest occasion, the Critics' Circle Theatre Awards for 2011. The Prince of Wales Theatre in the West End was crammed with faces familiar from screens as well as from behind the footlights, as so many starry British film and television actors now seem to relish doing live theatre.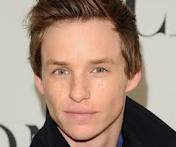 Eddie Redmayne at Awards Ceremony 24 January 2012