Fresh from their custom line for the movie Burlesque, OPI is offering a series of "Urban Ballerina" nail polishes along with Sephora:
Urban Ballerina Collection
What it is:
A collection of long-wearing, chip-resistant nail polishes.

What it does:
Inspired by the eclectic style of an urban ballerina, this striking collection infuses a punk-rock edge with the typically soft, sweet (and pink) palette of classical ballet. The shades in the Urban Ballerina collection reflect the urban dancer's dynamic textures and colors, like shimmering pink satin, the steely gray of downtown buildings, and the neutral tones of a city landscape. Each shade is totally wearable, fashionable, and a must-have accessory!
Here are the colors (I often feel I missed my calling and should have been a nail polish-namer):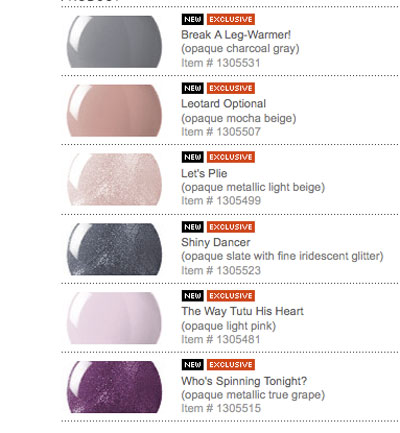 Ballet is so "in" this season! Is
Black Swan
to blame/credit?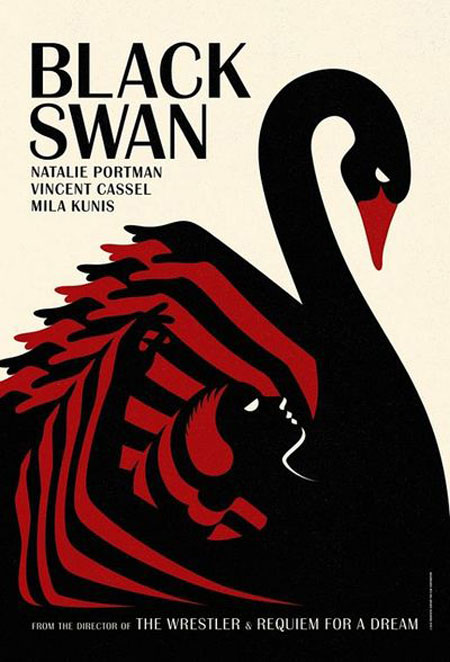 Or maybe it was Kanye (in the Conservatory, with the lead pipe):
It was pointed out to me by composer
James Holt
earlier this year that the New York City Ballet ads bear a striking resemblance to
American Apparel
ads: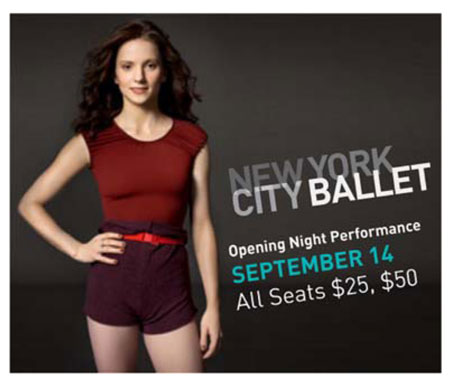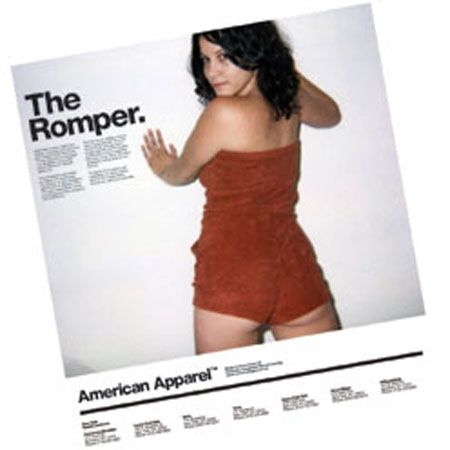 As a point of contrast, here are the old New York City Ballet ads, via
The Winger: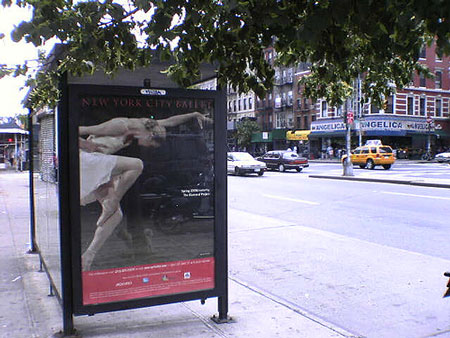 Gap seems to have gotten on the ballet train, too: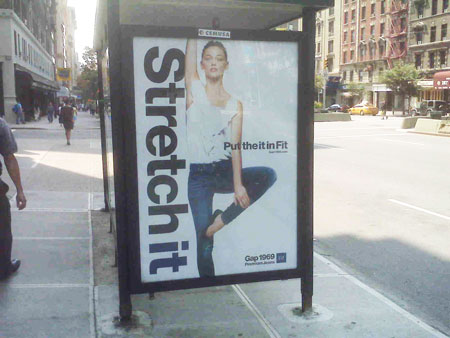 As has BCBG, where I spied these **pointe shoe pumps** the other day!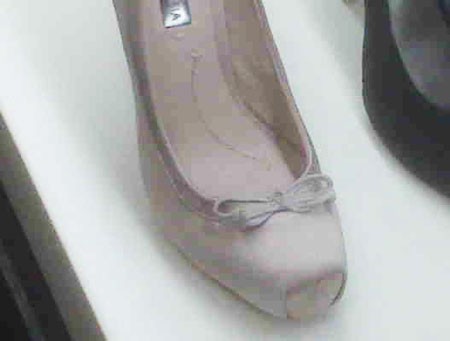 I wonder if you're supposed to do roll-throughs to break these in.
So when does classical music get to be so nerdy it's actually chic?
Let's come up with some nail polish names to submit to OPI. I'll start: Presto Change-o, Ettitude Adjustment, Scherzly Clothed, Jagged Little Trill.
OK, maybe I shouldn't have been a nail polish-namer.