Sorry, team: I've been a bad, bad blogger. This, this and this are to blame, but if I didn't have a day (" ") job, I wouldn't have anything to blog about. Life's a Pitch would be exclusively devoted to the last season of Lost and my ill-fated attempts at hot yoga, and no one needs that.
I still want you to vote for the Best of PR and Marketing/Classical Music edition in 2009! It's not too late; you loved 2009!
Alright, so the nominees are…

Best Publicity Move
Joyce DiDonato literally breaks a leg.
Gustavo Dudamel…I don't know, gets up in the morning?
Bands-the-cool-kids-like play with American orchestras.

Best Review
Alex Ross pulls no punches with The Met's new Tosca in The New Yorker.
Jeremy Eichler defines what's bad about Lorin Maazel in The Boston Globe.
Murray Perahia makes the LA Times' Mark Swed want to wash his hands (in a good way).

Best Feature Story
Jeremy Eichler packs up his CDs and wonders what's become of The Record Collection.
Justin Davidson explains the Ring Cycle that does not involve Gollum in New York Magazine.
Reigning 'Best Publicity Move' champ, blogger and…what's the other thing?…oh, pianist Jeremy Denk nerds out with Brahms and Graphs.
Best Album Art
Cecilia Bartoli's Sacrificium makes men across the globe cross their legs. (Conflict of Interest Alert: I worked on this album, but it was nominated several times by other people.)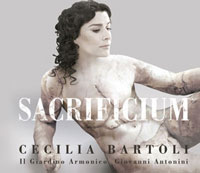 Mitsuko Uchida and The Cleveland Orchestra's Mozart: Piano Concertos 23 & 24 uses a real rather than posed performance photo.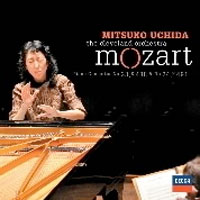 Stile Antico's Song of Songs, is just beautiful and elegant.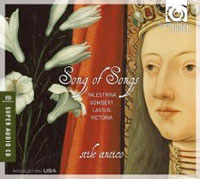 Best Advertisement
The Gustavo Dudamel iPhone app.
The New York Philharmonic iTunes pass.
The movie theater previews for The Metropolitan Opera HD broadcasts.

Best New (in 2009) Music Blog
John Adams, Hell Mouth
Anne Midgette, The Classical Beat
Anonymous, Proper Discord

Overall Best Moment in Publicity and Marketing in 2009
Everyone hates the Met's new production of Tosca so much that they can't stop talking about it.
The LA Philharmonic actually spends money on marketing.
Everyone is told journalism and classical music are dying and yet fantastic new music blogs pop up each week.

VOTE early and often.