Circa once a week, I'll post an interview
with someone who knows a whole 'lot more than I do about specific
marketing and publicity topics. This week, I'm very excited to talk to my very first critic (well, for the blog, anyway): Denver Post arts critic Kyle MacMillan. Here's Kyle on having something to actually pitch, on enjoying the new-found benefits of a one-paper town, and on thinking globally/acting locally.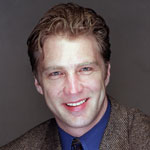 An alumnus of the Graduate School of Journalism at Columbia University, Kyle MacMillan has been an arts critic for more than two decades. Besides writing for the Denver Post, he has free-lanced for national publications ranging from Opera News to Artforum. A native of Kansas City, Mo., he enhanced his love of classical music while serving for a year as assistant to the director of that city's Friends of Chamber Music.


How long have you written for the Denver Post, and what has been your favorite thing about covering the arts in Denver?
I started in November 2000. What has been exciting about Denver is the amazing growth of the scene. In the first column I wrote for the paper, I expressed my dismay at the lack of a single decent concert hall or opera house in the city. That has since been rectified. The 977-seat Gates Concert Hall at the University of Denver is a gem, and it has helped city attract talent that simply never came here before. That hall also fostered the establishment of the city's first general performing arts series — Newman Center Presents. It's still small for a city of this size, but it is a big step up from nothing. In addition, the city now has a dedicated opera house. It has its acoustical drawbacks, but it is so much better than the ill-suited facilities in which the opera and ballet performed for years. Other examples could be cited.


How did your job change when, with the closing of the Rocky Mountain News in February, Denver became a one-paper town?
There has been little change. We tried to comprehensively cover the scene when the Rocky was here, and we are still doing the same thing. I thought I would get an increase in calls from people wanting coverage, but it really hasn't changed. What is different is not having to constantly look over my shoulder to see what the Rocky has done or worry about what it might be doing. Now, I can set my own agenda for coverage and just do it.

How much pressure is there to cover arts stories with a local focus? That is, can you review a CD if that artist isn't coming town? Is the need to have a "local hook" limiting, or does it help narrow things a bit in a positive way?
Of course, we want to be local. That only makes sense. But I have never found that to be limiting. If there is going to be a local presentation of a Handel opera, it doesn't mean that we can't do piece on the resurgence of Handel operas worldwide. It is possible to do local coverage with a national or international scope. And we try to do that as much as possible. And keep in mind that local is pretty big here. I regularly cover three opera companies — Opera Colorado, Central City Opera and Santa Fe Opera. There are also the few dozen summer music festivals, including the Aspen Music Festival, which is international in scope, and the Bravo! Vail Valley Music Festival, which this year will host the New York Philharmonic, Philadelphia Orchestra and Dallas Symphony. I suppose I should hasten to add that everything doesn't have to be local. I recently did a piece on the new classical-music magazine — Listen: Life With Classical Music — and there was no local hook at all.

Unfortunately, we don't do many CD reviews. It's just a question of time. I was able to do an end-of-the-year Sunday spread on some of the best CDs of 2008. That was a happy concurrence of time and space.

You and I talked about a piece you wrote back in January called "Classical Music's Wild Turn". That article was a preview for an Alarm Will Sound concert in Denver, but I thought the topic and execution was much more interesting than a standard "profile". Do you think arts journalism is moving away from the three options for coverage: feature, concert review, CD review? As both arts genre lines and media lines are blurred, are we going to see different definitions of "features" and "reviews"?
I think critics and journalists have always strived to avoid falling into the all-too-easy rut of previews and reviews. While we do plenty of previews and reviews around here, the emphasis has always been on trying to do things that are bigger, broader or different. With the seeming diminution of arts journalists, at least at newspapers, I think there is going to be increasing call to do more with fewer stories. That means writing pieces that are more inclusive and broader in scope. I think blogging has also changed the form of what is written. I see many blog entries that are riffs on something that has appeared elsewhere. That kind of an item didn't really exist before. As for the blurring of media lines, I don't think journalism has really caught up with that yet. We still want to divide things into theater, art, classical music or whatever, and some things just don't fit neatly into those conventional categories, and that can have a negative effect on the way they are covered.

You don't have a blog. Do you feel like you've missed out, dodged a bullet or something in between?
I do actually have a blog that I do in the summers that is focused on the summer music scene in this region. But it is true that I do not blog in general. The reason is simple: time. Like Justin Davidson and a few others, I wear more than one hat. Besides covering classical music, I also serve as the visual arts critic for the paper. So, in essence I do two full-time jobs. That doesn't leave a lot of time for blogging.

You're a journalist at a time when the world-at-large expects to receive its news for free. As more and more publications become online-only, do you see a way for writers to make money? Should publications pay you if no one is paying to read you?
The Denver Post, like many other publications, is moving toward some kind of a pay-to-view format. I think news outlets wrongly allowed the expectation of free news to emerge, and we are now paying the price for that. I think the expectations of free news is going to have to change. Nothing is truly free. It costs money to maintain even the most modest website. But like everyone else, I don't have any brilliant ideas of how to change expectations and make the economics work better. At the moment, we are moving into a grim period for arts writers, at least ones that want to make a living doing it. But I do think we will emerge on the other side of this transitional time with new journalistic structures of one kind or another, and there will once again be a place for paid, full-time critics and writers.
How does a performing arts journalist get famous? Breaking a big story? Or, in our industry, "breaking" a major artist? A history of important reviews and features? Is becoming famous at all a priority for a journalist?
I don't know any famous performing-arts journalists. Who would that be? Frank Rich? He had to leave day-to-day reviewing and move to the op-ed pages of the New York Times to become more broadly known. Robert Hughes became one of the most famous art critics in the world, because he wrote for a general-interest, powerful news magazine. But such magazi
nes have lost their former influence. They are barely able to keep publishing, let alone employ arts journalists. With the increasing diffusion of news media, I think it is increasing difficult for any one journalist to have the reach or the power that might have been possible before. The New York Times theater critic used to be able to shut down a Broadway show. I don't think that's possible anymore.
I don't think fame is priority at all. I think respect is the more important commodity, particularly respect from artists and fellow journalists. And the way to achieve that has not changed — write in a serious, informed and original way.
How far in advance of a performance do you like to be pitched?
Well, it depends. I usually get pitched months in advance for artists appearing at the summer festivals, and that makes sense. We tend to plan the coverage of the summer as whole and have to make some tough decisions about what is covered and what isn't. But for routine events, I usually work at a month or so in advance in terms of mapping out what to cover.

What is the best way for a publicist to get your attention?
Well, the most important thing is to have something interesting to publicize. All the p.r. fireworks in the world won't make a difference if what is being pitched simply isn't worthwhile or intriguing on its own merits. Beyond that, I think the key is to tailor a pitch. Why does it make sense for the Denver Post to cover this? What angle makes special sense for us? What is different about this artist or this event? So often, publicists rely on mass e-mails and generic pitches, and those are all too easily ignore. I always think is helpful to a trigger a critic's memory. Remind me that this is the artist who I read about two months ago in BBC Music Magazine or the artist who just make that big appearance in New York. It is easy to mix up names or forget who someone is.

Do you find shorter, personal e mails or lengthier (but more general) press releases to be more effective? I find that sending a general release and then sending personal follow-up e mails with a specific writer's interests/publication in mind is fairly effective, but some might say that's overkill. I also never call anyone to follow-up on a press release. Should I/publicists everywhere be getting on the horn?
I think your approach is ideal. I get hundreds of e-mails a day, so it is very easy for something to get buried or accidentally deleted. That's why a follow-up or two only makes sense. When I first started as a critic, there was no e-mail, and I would get 40 or more phone calls a day. Now, I get relatively few. I still think there is a time and place for phone calls, perhaps in the case of something especially unusual, something that really would be a must-do. I think phone calls also make more sense if a publicist has built a relationship with a critic over time. I know some critics never want to be bothered by phone, but I am not like that.

What is the most annoying thing a publicist has ever done, besides asking you to answer questions for her blog?
Oh, I could probably go on forever about this. What annoys me are pitches about things that the Denver Post would never cover in a thousand years. I occasionally hear from some music series in Oklahoma somewhere about something they are doing. That's nice, but why would I cover that? Why would anyone other than a few national publications cover that? Another thing is incomplete press releases. It's amazing how many times the basics are not covered: who, what, when, where, how and why. Even worse are errors in the press release. That goes a long way in damaging a publicist's credibility.