Every week, I attempt to post an interview with a lass or lad far more knowledgeable than myself on specific marketing and publicity subjects. This week, Violinist.com editor Laurie Niles – whose interviews I'm convinced propelled both Hilary Hahn and Anne-Sophie Mutter's last albums to debut at number one on the Billboard classical chart – on blogging before there were blogs, playing hall monitor, and being a journalist slash teacher slash performer.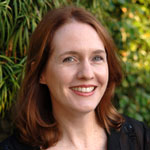 Laurie Niles is the editor and owner of Violinist.com, an online community that she and her husband, Robert, founded in 1996. She lives in Pasadena, California, where she also maintains a private violin studio and free-lances in LA-area orchestras. She holds a Bachelor of Music degree from Northwestern University and a Master of Arts degree in Journalism from Indiana University, where she also studied violin.

How did you originally spread the word about Violinist.com when you launched this site in 1996?
When we put the site up in 1996, we entered it into search engines, but that's all we did. Many of our first readers were violinists who found the site by typing the word "Violinist" into their Web browser and having the browser direct them to Violinist.com.
How has the site evolved since then? Did we even know the word "blog" in 1996??
My husband, Robert Niles, worked in online journalism at that time, and no, no one knew about "blogs" then, there were just "websites."
The site began with one of those "Hi, one day we'll do something" pages, because at first, we weren't really sure exactly what we'd be doing with it. Since I'm a free-lance violinist myself, I saw the value in having a directory, where people could post a resume of sorts online, so that is the first feature we built on Violinist.com, in 1997. After that, we build a discussion board, in 2000. The blogs did not come until 2003.
Has curating and writing for Violinist.com helped or hindered your teaching career? That is, have you gained more students because of it, or does it eat up a lot of time when you could be teaching?
It all goes hand-in-hand. Violinist.com is certainly something of a teaching mission for me: I'd like to help the entire world learn more about the violin, and to fan people's passion for this wonderful instrument. Teaching little people, and big people, how to play the violin is the exact same thing.
Finding the right balance has been tricky. Violinist.com has been taking more and more of my time in recent years, as we've branched out with our coverage and the community has grown. For a while I was teaching a large group of public school children at a local elementary school, and though I loved doing that, it was simply too much work, along with Violinist.com. So I maintain a small private studio; I can't imagine not teaching violin, I enjoy it too much.
This is not unusual for either a musician or a journalist, to wear many hats!
Does Violinist.com have set bloggers, or can anyone with a profile blog?
Any member of Violinist.com can write a blog, and people have different reasons for wanting to write. Some blogs are more outward-focused, offering advise for others and sharing experiences that speak to all. Other blogs are more personal, more of a diary of a person's progress on the violin. I welcome both kinds of blogs. For the convenience of the readers, I tend to feature the first kind on the front page of our blogs section, with the other blog entries hyperlinked from the side of the page.
What I like most about sites like Violinist.com, The Winger, and Sequenza21 is that they all really emphasize community building. There was a Violinist.com post from this weekend that said,
I don't think I've ever quite felt this disenchanted with violin. Right now, I don't even want to play anything at all. Orchestra music doesn't thrill me, quartet music is boring and I find my solo material music to be avoided at all costs. I just have so much to do and I can't stand to play the violin.

Someone responds,

My only thought is maybe you are just plain overloaded, and the violin is very conspicuous in how much time it takes and such. I have seen times when my son , who absolutely loves the violin, wanted to chuck it because he was so stressed out from other commitments and facing the practice and such with the instrument physically and emotionally wasn't possible.

That kind of thing is so positive, and I know there are similar posts about help finding an instrument or teacher, as well as launching one's professional performance career. How did you develop the positive, helpful spirit of the site?
One way is to set an example with my own posts and blogs, also to occasionally intervene and make peace when things get out of control. Sometimes we've had to weed out trouble-makers.

I haven't found a similar online community for piano or choral music. Has anyone from these genres ever reached out to you to consult for them?
No one has asked for any help in developing those kinds of site, though a number of people have sent me e-mails bemoaning the fact that such sites don't exist!

What have readers said is the most helpful feature of the site? I imagine the "Find a Violin Shop" by zip code is quite helpful. (I need to set up something similar for publicists.)

The discussion board is the most popular feature; it allows people to ask their questions, and it allows people to philosophize, answer, argue, etc..
How closely do you monitor discussions? In your interview with Joshua Bell, you mentioned refusing to link to the discussion about his child because it was too mean. Do you ever cut inappropriate conversations off, or just let them flow whatever the tone?
Over the years, we've discovered that the best way to monitor discussion is to monitor registration. We don't allow anonymous posters, and we don't admit registration from free e-mail addresses. People get very bold, under the guise of a false name, and this lack of accountability is what leads to most problems on discussion boards.
We also point every new member to our Guidelines for Writers, and we notify them that if they fail to follow these guidelines, their membership, and thus their ability to post, will be revoked.
Then we do just that. No warnings.

In 2009, do you think blogs are must-haves for all artists and performing arts organizations? Why or why not?
Certainly I think that mass communication is changing rapidly, and the change is only accelerating as major newspapers and publications cut themselves into irrelevancy. I think we are moving toward more niche communication, and that the most important thing for artists and performing artists is to search for the most effective means of communication. A blog will not work for everyone. Authenticity is "in," I'd say. To me, and I think I can speak for my readers as well, there is nothing worse than a blog that sounds like a sales pitch, and they can spot a ghost-written blog from 5,000 miles.
What's more important is to participate in a vibrant online community, whether you create your own, or whether you join existing ones like Facebook, Twitter….or niche site related to your genre, such as Violinist.com. And by participate, you could write blogs, answer questions, post videos, be the subject of interviews, simply list your events. But it doesn't have to be a "blog," and I wouldn't recommend it for someone who isn't comfortable with writing one. Some of the more effective artist websites I've seen are those of Rachel Barton Pine, who has attended to many different violin genres and web outlets (Twitter, Facebook, podcasts and more) while remaining very authentic; Mark O'Connor, who was on the web early and has made his considerable compositions and transcriptions all downloadable, and your Hilary Hahn, who writes well and is creative with her blog.
When I'm writing a web interview, it's very different from writing a print piece. I find that it's helpful if I'm able to link to an artist's website, to videos, to a discography, to an updated biography, updated performance or events schedule, and to any other interesting things such as compositions and descriptions of projects. It's also good if there are photos available on their website. Basically, if you as the publicist can help the artist document his or her work, and get it up on the web in some way, then when the time comes for an online journalist to turn attention to your artist, everything is readily available so that you can benefit from being linked.
By the way, if your artist posts on YouTube, just check the option to NOT have comments. Though it's a great tool for putting videos online, the community is unmonitored and the comments are often simply destructive. Protect yourself and your client from this. But do allow your videos to be embedded on other websites, because that helps promote them.
Do you consider yourself a journalist? Yes or no, what do you think defines an arts journalist today?
Absolutely. I started out as a newspaper reporter, and in addition to my degree in music from Northwestern University, I have a master's degree in journalism from Indiana University. Of course, those are the non-online credentials that I have to tell people who do not yet understand online journalism.
Creating an online community is an act of journalism. An online community is not the same thing as a blog, or as a directory, or even as a discussion board, although those features can help it come about. Journalists, however, need to wrap their heads around the idea that they don't have control over the "story," and they never did, even if maybe for a time they controlled what went into and stayed out of a print story.
Online is different, and in a lot of ways, it has more potential. My readers are my experts. My experts are my readers. Imagine that: tens of thousands of experts! Of course, they aren't experts in all the same thing, and my job is to help discern that and channel information in the proper direction. Some readers are pedagogues, some are students, some are performers, others amateurs. Some are amateurs on the violin, but experts in another field. For example, we may have an amateur violinist who is also a physical therapist. That's wonderful, when a student with MS needs some answers. These experts, in so many disparate fields, need many different ways to get the word out: to be heard. I provide that: a place for their questions, their answers, their observations, their performance schedules, their announcements, their products, their stories.
What are you top three favorite Violinist.com moments?
One of the things I like best on Violinist.com is the fact that our members have a great sense of humor, and so I have to list as a favorite moment: our incredible marathon of ridiculous limericks, which started in October 2005, kept being resurrected, and resurrected again, until it was archived after 400 responses, in November 2007.
Another moment for me was when Robert, my husband who does all the coding for Violinist.com, gave me the ability to see who was registering every day. I discovered that every day, between 6-24 people register on Violinist.com, and more than that: they are from absolutely all over the world: Atlanta, Melbourne, Tehran, Ind
onesia, everywhere! I had no idea how far we were reaching, and also that so many extremely well-educated violinists were coming aboard. That's when we decided to include daily, the new registrants on the directory page.
Personally, when I auditioned for the LA Phil and wrote a series of blogs about it, I learned how supportive the community could be. People were giving me very specific practice tips, notes of encouragement, it was just amazing! I think that other people have found that kind of help and encouragement as well: with little technical problems, with choosing teachers and schools, with making career decisions, and sometimes with getting out of a period of discouragement.
If you didn't play the violin, which instrument, if any, would you play?
The piano.

Who is your favorite female violinist performing today? Ahem – there is a right and many wrong answer to this.
Hah!**
**Note from Amanda: I'm sure this is a typo and she's just one letter off – she clearly meant to say "Hahn!".