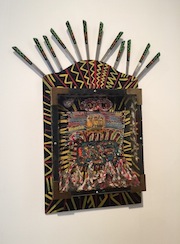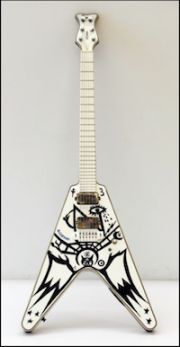 Now that ​A​i Weiwei has his passport back, ​will he​ ​​make it to New York in time to catch Clayton Patterson's art exhibition, "​O​utside In"? Ai says he's heading to Berlin, and he's planning shows of his own in London. Since 'Outside In" at the Howl Gallery runs only through mid-August, chances are he won't be able to make it.
But it's worth noting that Ai Weiwei's admiration for Patterson is reflected in the catalogue for the show. "I consider Clayton a friend and I really like his style," he writes. "His style is like no-style. I should say it is anti-style."
Or you might say "biker style."
Ai Weiwei first met Patterson in 1988 and landed ​his first ​photo ​in The New York Times with an iconic shot of him​,​ palms up, and the words "D​ump​" "​Koch" written on them in bold capital letters.​ ​The image of the defiant rebel on his way into court after one of his many arrests is more dramatic than ​all the dime-a-dozen publicity shot​s ​of​​ Salvador Dali​ and his flower-tipped mustache.
I've written before that Patterson is rightly dubbed a
"docucontrarian"
for his work as a videographer, and also that "he has lived
a multidimensional life of exemplary defiance and commitment
. His record of arrests for antagonizing authority is by itself enough to put him in a category far above extraordinary." This of course is what appeals to Ai, whose own widely noted run-ins with the Chinese authorities, are central to his art. He writes that Patterson's "work is concerned with the truth, with facts. He has relentessly devoted himself to a kind of culture that examines authority. He has devoted himself to recording what is really going on, to giving his true account."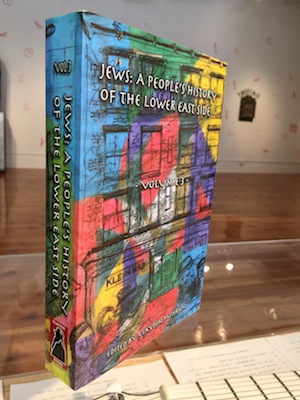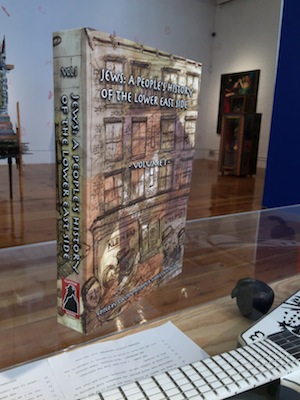 Patterson is also better versed in the history of Manhattan's Lower East Side than just about anyone. He has edited several massive volumes on the subject, including three about its Jewish history, which are also on display. Cultural preservation seems to be part of his DNA.
And so is embroidered art. The show includes examples of Patterson's hat and robe designs created with Elsa Rensaa, as well as his large embroidered designs framed in glass.