The answer to the question in the title — I think it's yes.
My thesis here: That classical music should be more diverse not just because of social justice. And not just because — in a 2019 world where, in the US, just about everyone in the public arena makes a point of being diverse — we look like backward fools because we're so white. 
There's also something else. If people of color played a larger part in what we do, we in turn might play a larger part in the world. Thus helping to close the gap between classical music and the rest of our culture. 
And what if funders gave orchestras an ultimatum? Diversify now, or no more funding!
My thinking started with a casual remark I read in the Washington Post:
One of the contemporary entertainment industry's strongest claims to social relevance is stars' participation in the fight for LGBT equality.
This wasn't the conclusion to some grand investigation. It was just a thought offered in passing, as something self-evident. Toward the start of a piece on a megachurch big in Hollywood that hides how anti-gay it is.
So, reading that, I thought…
If fighting for LGBT equality helps make the entertainment industry socially relevant, what are we — what is the classical music industry — if we don't play any visible role in those fights at all?
No visible role in the LGBT struggle, nor in the fight for racial and ethnic equality.
Maybe it means we don't have many claims to social relevance. Despite our increased presence in communities, despite performances in prisons and other good things we do outside our opera houses and our concert  halls.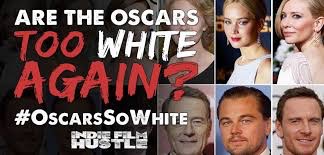 We're not involved in the major issues of the day. The film and record industries, by contrast, are deeply involved. Hence the racial uproar at the Grammys this year, and the #OscarsSoWhite hashtag in 2015. The only reason there isn't a #ClassicalMusicSoWhite hashtag — I might guess — is that no one in the wider world cares about us enough to bother making one.
So what if this turned around?
What if — after a public struggle that made major news — we got a lot more diverse?
I think that would be fabulous for us.
So let me propose a scenario.  Suppose a coalition of major donors, enough of them to make a decisive different, told our orchestras, "Not another dollar from us unless in two years you raise the number of musicians of color you've got from 4% to 15%."
The 4% number was cited as unacceptably "intractable"  by Susan Feder, the head of arts funding for the Andrew W. Mellon Foundation, in a press release announcing a modest diversity initiative in partnership with the League of American Orchestras.
So now suppose it has to greatly rise. Otherwise no funding!
What would happen?
Oh, the commotion! The screams and screeches! The pushback from conservative board members! And from the musicians' unions!
But the change has to happen. Facing a boycott of major donors, orchestras would have to get more diverse really fast if they wanted to survive.Our or
And so in two years the smoke clears. The National Symphony hear in DC — a black majority city, don't forget — comes onstage with 15% black and Latino musicians.
Don't you think they'd get some attention? Especially if it were happening in every city. Especially since there'd been a two-year struggle, which would make headlines, just as orchestra  financial crises (and the one at the Met Opera) did in recent years.
Now the struggle is over, at least for now, and orchestras have changed their color. (Literally.) Or started to. Don't you think people would come to concerts to see that? Especially people of color?
This might bring new vitality to orchestras. New visibility. A reason for people in the wider world to care about them. Now they'd matter. Because they took a stand on something we're all talking about.
I'll post next about how I think the change could happen quickly. Even though there seem systemic reasons why it couldn't. Like the established and I'd think contractually mandated practice of blind auditions, meaning that musicians audition for an orchestra behind a screen, so nobody can see who they are, and those who get into the orchestra are supposed to be picked purely for their musical ability. 
I think all that could be overcome. And that the musical quality of orchestras wouldn't suffer.