On the musical frontier, all around the country, there's a new sheriff in town. Increasingly, many performing musicians, including several of my close friends and colleagues, are taking charge and instating a new order in the dual role of performing artist and concert presenter, in communities nationwide. People like cellist Zuill Bailey, who's building a nationwide franchise of imaginative chamber music festivals, transforming towns from El Paso, TX to Sitka, AK with a vision of bedrock-deep community engagement. Like pianist George Lepauw, who founded the International Beethoven Project in Chicago in 2009, and by last year had elicited this rave from John von Rhein of the Chicago Tribune:
Revolution 2012 is something you can't catch anyplace else on the planet, an event of world-class importance.
These are musicians who are fundamentally changing the cultural life of cities and towns across America. The passion and insider perspective that a practicing musician brings to the table, combined with creative vision and entrepreneurial determination, strong artistic networks and musical connections, make the artist as curator a powerful force in shaping the musical landscape. Artists have a unique ability to understand all sides of the concert equation.  George Lepauw puts it like this:
Any serious performer will have been through so many venues and situations that they will have identified the best and worst experiences, and therefore be a in a great position to create a more ideal format for presenting other artists. It's really a question of finding the right balance of backstage and audience satisfaction. You want the artists to be excited to perform at your venue, because that translates in the emotional content of what they present and is received by audiences as a true gift as opposed to a commercial transaction.
I know that in my new role as Artistic Director of The Artist Sessions in San Francisco, I am tapping into that performer-specific knowledge base every day, with a protective instinct for both my artists and my audiences. And I find that one main idea unites all of us performers who have taken the presenting reins: the desire to facilitate connection, on a deep level, between artists and audiences. We know better than anyone about the frustrations of the fourth wall, and we want to break it down. As Zuill has said:
I find a majority of concerts in classical music similar to going to the aquarium—there's such a disconnect between the performer up onstage and the audience. You don't know what they're thinking; they're just watching you. But by speaking to people during the concert, I feel a more personal connection.
Other musician/presenters include Sarah Rothenberg at Da Camera Houston, Mark Peskanov at Bargemusic, Alexander Platt at Maverick Concerts… And of course in the sphere of new music, artist-led ventures are front and center, from Bang on a Can's upstart beginnings in 1987 on down to composer/violinist Matt McBane's Carlsbad Festival, and any number of composer/musician-run festivals and series.
Sarah Rothenberg is an interesting case. What she's done in Houston over the last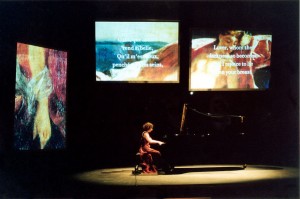 decade as Da Camera's Artist and General Director has been focused, in large part, on the development of multimedia concerts that connect music with literature and the visual arts, like The Blue Rider: Kandinsky and Music, Chopin in Paris: Epigraph for a Condemned Book, Marcel Proust's Paris and other similar efforts. The NY Times has hailed this work as "the birth of a new genre." Maybe so – certainly this mining of other art forms for connection and context yields a wealth of fascinating material, and is fertile ground for the growth of a culturally inquisitive audience. It's work that has created an effective change to the city's cultural life.
The communities that house these artist-led projects seem to begin to reflect the distinctive aura of the artist at the helm. The artist/director, too, who can shape the musical life of his or her hometown feels a strong bond to that community. A home base where your music matters is a tremendous gift to an artist, on both personal and professional levels.
Since settling in Houston to raise twins with her husband, a mathematician at University of Houston, Sarah Rothenberg has been able to pull back from the gypsy touring artist life while bringing colleagues like Gidon Kremer, The Juilliard Quartet,  Leon Fleisher, Richard Stoltzman, and Dawn Upshaw right into her own backyard.
Likewise, it was husband and children that originally moored me in Davis, CA, where my artist residency at the Mondavi Center for the Performing Arts has allowed me, over the last decade, not only to develop my own performance practice in some critical directions, but to enjoy collaborations with colleagues from around the world, and to build an intense connection with the local community. (Example, I'm in tech week right now for a mammoth performance of Rob Kapilow's Gertrude McFuzz this weekend at Mondavi Center, with guest artists including the Davis High School Orchestra, narrators pulled from the local elementary schools, and two alumni of the National Young Artists Competition I've started here. You really can't beat that for community engagement!)
Zuill Bailey's road to El Paso was  family-driven too. He's raising his boys there, with a teaching post at UT E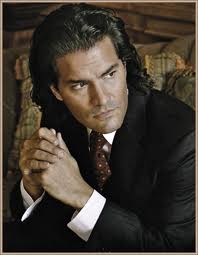 l Paso and a comfortable house to provide respite from a frenetic touring schedule. One of the first things you see, when you drive into the airport, is a giant billboard with Zuill's giant face upon it. A born leader as well as a brilliant musician, he has made the town resoundingly his own.  As Artistic Director of El Paso Pro Musica, he touches every part of the community. Visiting EPPM artists, and Zuill himself, do outreach concerts in schools, hospitals, nursing homes, you name it. Outreach in the literal sense of the word – an inclusive reaching out through the music and the musicians for the good of the people, and the music. And it has paid back in spades. An El Paso Pro Musica concert brings out a joyous, packed house filled with everyone from awkward teens on a date to whole families with grandma in tow. Also a significant number of the single ladies. Zuill isn't bad-looking.
A couple of weeks ago I stopped in Chicago, on tour to promote my new album Exiles' Café, and I was able to fit in a performance at at a benefit concert for George LePauw's International Beethoven Project, held in a splendid private home in Evanston.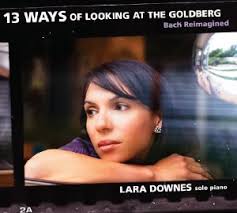 It was so good to see how much the IBP has grown. In 2011, I was invited to be part of the inaugural festival. There was an absolutely electric sense of possibility and excitement in the air that week. The crowd was young and gorgeous, the musicians were playing at 200%, everyone was doing ten things at once, flying by the seats of pants, scrambling to find more chairs, more wine, a page turner, another driver. Everyone's moms and girlfriends and boyfriends were pulling double shifts, and every possible favor was called in.  No one got paid very much, and no one really cared. It was terrific.
At that first festival, I gave a midnight concert of my project 13 WAYS of Looking at the Goldberg  in a cavernous industrial art space in Pilsen, a groovy, recently-rehabbed section of Chicago's Lower West Side.  13 WAYS is a set of contemporary reimaginings of Bach's Goldberg Variations, commissioned from thirteen contemporary composers. It's a wonderful example of continuity in the concert tradition, of something monumental and iconic moving forward, boldly, into the future. The variations range in mood from lyrical to tempestuous, traveling from neo-romanticism to jazz and back again to Bachian contrapuntalism, with echoes of thirteen wildly diverse voices responding to Bach in their own terms. The piece was a perfect reflection of the heady sense of endless scope and potential for the future that we were all feeling, in that utterly modern, urban space, at midnight after a long day of non-stop music.
 Two years later, with a second festival under his belt, and the 2013 edition just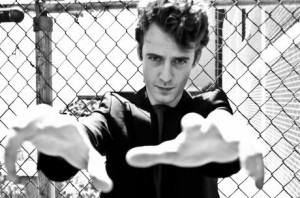 announced, George is looking forward at a long-term plan, a serious fundraising campaign, and a reckoning between early fire and enduring ice. He's facing the question of longevity after the initial splash, no matter how huge. Because there are big challenges ahead, and those of us who take this leap into the director's chair face a new level of accountability and responsibility. Now we're taking an active role in the business of music, and anyone who is reading this blog in the first place knows that the business of music is a troubled one.

But the road ahead for George seems promising if steep. By fortune and by design, he has built a loyal and reliable following in these first two years. The guests at that house concert last month was made up of polished, wealthy Chicagoans from many walks of life: business leaders, doctors, bankers, and young start-up moguls. George made an impassioned pitch for financial support, the usual "give what you can"  offering incentives for giving at every level from $150 to $150,000. But he also asked, explicitly and convincingly, for community, for the festival supporters to contribute in other, equally important ways, like the "tell your friends" word-of-mouth building I talked about in my previous post.
It's a new day, and even the youngest artists on the national stage seem to take a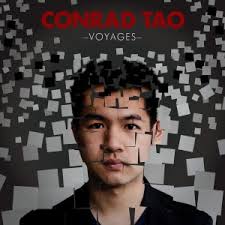 self-presenting/producing role for granted. 18-year-old pianist/composer phenom Conrad Tao is applying the considerable rewards of his Gilmore Young Artist Award and Avery Fisher Career Grant to the curatorship and production of UNPLAY, a 3-day mini-festival next month at Brooklyn's powerHouse arena. The central event is the release of Voyages, Conrad's debut full-length album on EMI Classics,  featuring works by Ravel, Rachmaninov and Meredith Monk, as well as his own compositions vestiges, for solo piano, and irridescence, for piano and iPad. UNPLAY is a far cry from a DIY "Hey kids, let's put on a show!" effort. It's a highly produced, generously funded project with some serious industry players behind it, and I predict a fairly glittery mix of uptown and downtown in attendance. Guest performers represent a wide swath of the NY scene, from hipster band thingNY to elder statesman (and perennial hipster) Todd Reynolds. Conrad's presence at the helm of this festival is an indicator of a rather revolutionary strategy in shaping the skyrocketing career of a very young pianist who has any number of options in hand. A strategy that involves thinking big, diversifying, and investigating the role of the artist and his art, as laid out in UNPLAY's mission statement:
What space does the musician occupy today?
As methods of making, composing, performing, and experiencing music rapidly change, and the lines between those different practices start to blur, it becomes more and more difficult to define the place of "classical music" in our culture…Whether through interrogation of the concert as a recognizable, specific event, consideration of classical music's (potential and current) role in dominant paradigms, or works that actively resist the "significance" that has aggrandized classical spaces in recent decades, these three conceptions provide alternatives to the standard-issue narrative of classical music.
Amen, I say.
The great game-changer Christopher O'Riley, who plays Liszt and Radiohead with equal commitment, calls Conrad "The kind of musician who is shaping the future of music."  Music, notice, not classical music.
Which brings us to the question of the Capital C. When people ask me what I do, I always say "I'm a pianist". And then, often, comes the follow-up: "What kind of music do you play?" And hardly ever do I evoke the Capital C. Well, not that Capital C. "Concert music", I sometimes say, but not "Classical". A new profile of the concert musician has taken shape in the last generation. We don't, as a rule, define ourselves with the old Capital C. Our defining qualities are flexibility, comfort across genres, curiosity about and collaboration with a range of artists, an appetite for new music, that desire for communication with audiences, a reconsidering of  traditional structures… And when these qualities are a central piece of the curatorship of concert music, you have a driving force for change, and one that will have permanent and real effects in a new, brighter day.