I have a personal/mission statement on my website, that says:
Where I want to be is out here on the front lines making the world safe for classical music, one note at a time.
True, every day. And out here on the front lines, life is fast and furious, and unpredictable. Sometimes very noisy.
I was thinking about what to write about for Greg's blog today, and I thought that really I should write just about that. The sound and fury of the musician's life. Just the day to day, in all its beautiful, crazy-making complexities, in these fast-changing times.
So here is what life on the front lines looks like for me this week:
First and foremost, my new album Exiles' Cafe had its official release, and a great first day in the world! It seems like yesterday that we were in the Sono Luminus studios in tiny, bucolic Boyce Virginia, making this baby. And it's exciting to see the baby take its first steps. There's so much that goes on around a new release, all the press and media, the promotional tour. Even with the really fabulous team that's supporting this album behind me, I'm thinking and working all the time to help from my end. Over the last couple of weeks, I've been working with my photographer/videographer Brawlio Elias (who also shot the photos for the album cover) on a series of music videos for Exiles' Cafe. We're creating two inter-related projects: a full-length video installation that will accompany live performances of the Exiles' program, and also short stand-alone videos for four of the tracks on the album. I have a narrative and musical feel in mind, and Brawlio has a strong aesthetic vision, and bringing the two together is a really fascinating process. We're working with a mix of performance footage, archival film, and other atmospheric live footage. Here are some screenshots.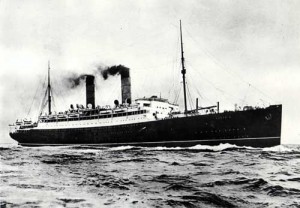 But this week, too, is busy on another front. The Mondavi Center Young Artists Competition, which I founded in 2006 and have directed ever since, has its final rounds for the 2013 competition this weekend. We're welcoming 24 young musicians to Mondavi Center from all around the country, pianists, instrumentalists and vocalists ages 10-22. They'll be competing in this final round for cash prizes and performance opportunities worth up to $10,000. That means that excitement, nerves and tensions will be running high. As the competition's director, I feel responsible for everything: the kids' experiences while auditioning, the jury's comfort, the audience turn-out, the donors, the reception cupcakes… (There are a few things I still need to learn about delegating. But I take my cupcakes seriously.)
This project has grown steadily since it began 7 years ago, and now I spend a good bit of my year working with colleagues around the country to identify potential applicants, traveling around to regional auditions, assembling juries, and networking about performance opportunities for our winners. It's an exciting element of my musical life, and a cathartic one as explained here, in this piece about my own sordid past on the competition circuit. It's been a wonderful experience to mentor so many really gifted young musicians. Last year my friend Chris O'Riley and I were able to bring our projects together when we presented a taping of From the Top at Mondavi Center that featured several of my YAC winners. Both Chris and I feel that our work with young people gives us important returns – in the position of mentor, as any teacher or parent knows, you're always forced to reevaluate your own status quo and deepen your ability to understand and communicate on an essential level. It's good medicine.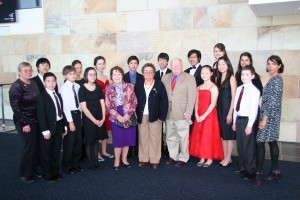 So, this week… Also in final steps is the launch of a new concert series I'm just starting in San Francisco, at the famous Yoshi's Jazz Club. The Artist Sessions is a great new experiment, and the result of several years of thinking about the realities and challenges of presenting, from an artist's point of view. I think I know some things about how to bring audiences and artists closer together, about what works and what doesn't and about what artists can do to be the change we want to see  in the world!
At the Sessions, our audience will meet the artists on many dimensions. We'll talk about what motivates the artists' work, what they want to communicate, their inspirations, challenges and goals. Granted, this may be somewhat driven by my obsession with Inside the Actors Studio, but I think that there is a lot to investigate in the power of humanizing the concert experience and bringing the people behind the music a little further downstage. Greg mentioned this, too, in his post about his Juilliard class – the large personalities that are inside many great musicians. I think some of us are frustrated by the barriers that the present-day traditional concert environment sometimes puts up around our ability to express our personalities onstage.
I remember once an audience member said to me at a post-concert reception: "You're just as charismatic offstage as you are onstage!" and I thought how weird it is that there's an assumption that the onstage personality isn't simply a reflection of the person inside the personality. Complicated. In any case, that's what the Artist Sessions is meant to bring, a personalized experience of new works, works in progress, old favorites — in a very swank, relaxed room with amazing cocktails and sushi!
We launch on April 24 with a release party for Exiles' Cafe, and special appearance by the fabulous, genre-bending Quartet San Francisco. Have you ever tried running a concert series? It's a lot of work. Programming, booking, negotiating, scheduling, marketing…
And:
Production meetings for concerts in March, April, May
Meeting with record label
Prep for Google Hangout on Tuesday, 1pm PST with BUILD
Skype with management team based in London and Portland – tight scheduling window due to time zones…
Rehearsals
Piano students
Friendly reminder about deadlines to composer collaborator
Family (kids/school/little league/guitar lesson/orthodontist/cookies/)
Hair color appointment to rescue hair from overly exuberant highlighting incident
Dropped/shattered iPhone, much paperwork to get replacement. Packing tape covering glass for now.
Dog needs walk
Two concert dresses need alteration
Must not forget those cupcakes
Oh yes, and I really should be practicing.
More soon….
A captivating presence both on and offstage, critically acclaimed Steinway Concert Artist Lara Downes is redefining the solo recital format with visionary, cutting-edge performances at prestigious concert venues worldwide. Lauded by NPR as "a delightful artist with a unique blend of musicianship and showmanship" and praised by the Washington Post for her stunning performances "rendered with drama and nuance," Lara presents the piano repertoire – from iconic favorites to newly commissioned works – in new ways that bridge musical tastes, genres and audiences.