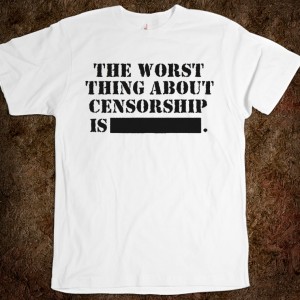 In September, in advance of an Americans for the Arts training at the Sundance resort in Utah, I visited Salt Lake City for the first time and met with Caryn Bradshaw of Visit Salt Lake and Karen Krieger from the Salt Lake City Arts Council.  We toured the city a bit, and what we saw forced me to confront a bias that I didn't realize I was harboring—I thought that Mormons must be anti-art.
My relationship to the Mormon Church is at once one of long distance and of great personal confrontation.  For most of my life, Mormonism didn't register on my radar at all—I grew up in Connecticut and mostly viewed Utah from above as we flew over it on the way to visit my grandparents in California.  When I first began learning about Mormonism, it was through the hearsay of kids talking to other kids about polygamy.
And then in November 2008 my life was quite personally affected by the Mormon Church—a group who had funneled lots and lots of money into California in an ultimately successful attempt to pass Prop 8 and temporarily ban gay marriage.  In that moment, what crystallized for me was a feeling that people who would push so fundamentally against my happiness and my rights could not share my passion for anything—that they must have so tilted a worldview as to be my entire opposite.  And though I didn't know it, that reaction settled in me, and became rolled into my overall view of what Mormonism—and Salt Lake City—must be like.
Turns out not so much.  In fact, a possible heretical story goes that when the Mormons got to Salt Lake, before building most anything, before building a seat for a government, before even completing the Temple itself, they built a place for the choir.  It turns out this chronology is only sort of true, but what is true is that Mormons have, for the nearly 200 years the religion has been around, embraced art for what one scholar terms "the significant role art plays in enlightening and inspiring Church members."
There's the Mormon Tabernacle Choir, which is world-famous, but there is also the Church art museum, the financial underwriting of art projects, the annual sponsored art competition, the admonishment to develop personal practice "so that they can tell the story of the Church in art."  Art is everywhere in Salt Lake—in the architecture, along the streets, in the rows and rows of galleries, performance venues, restaurants.  According to Caryn and Karen, it pervades the lives of many people in Salt Lake, who cultivate personal practice in a variety of forms.  While in Salt Lake, I was taken to a small public art garden nestled between residential buildings.  The garden was started informally by some of the surrounding residents and has grown to include an incredible array of sculptures, mosaics, poetry, etc.  There's a whole lot of art in Salt Lake.
But what's interesting is what that art is…and what it isn't.  The plethora of art in Salt Lake exists, almost exclusively, inside what might be called a strict PG boundary.  In the galleries I visited, there were landscapes and street scenes and paintings of cute animals, but there were no nudes, no confrontational pieces, no graffiti or street-art inspirations.  Caryn and Karen pointed out to me as we passed the "edgy" theater venue in town, housed on a university campus, which was producing either Spring Awakening or Rent (I can't remember), and which had been a source of controversy.  In talking with Caryn and Karen, which involved more than a little fumbling through my personal misapprehensions about both Mormons and the amount of Mormon influence in Salt Lake, what became clear was that the vibrancy and strong integration of art in much of Salt Lake—into the daily lives of the mostly-Mormon inhabitants, into the passions and habits of folks who likely would never call themselves artists—is able to exist largely because of how well and deliberately that art sits inside the values system of that community.
I had planned on writing about all of this a while ago and got distracted, but it popped back into my head in a big way when I read Howard Sherman's two posts about the cancellation of a production of Rent at Trumbull High School in Connecticut.  Trumbull, as it happens, was maybe a half-hour away from Ridgefield, the town where I grew up, and as many of the towns in Fairfield County are, it was, at least then, a highly homogeneous place—mostly white, mostly wealthy, well-educated.  The attitude in Fairfield County, by and large, was not so much conservative in the traditional sense as what I now understand to be a unique combination of libertarianism and WASPish buttoned-upped-ness.  There were rules, things you spoke about, things you didn't, and somehow those rules pervade—an overarching propriety that was only oppressive in the very end, as I awoke a bit to the world, and in hindsight after I left, and that in the moment felt simply safe, calm, and perhaps slightly boring.
In my senior year in Ridgefield, I was the co-editor of our literary magazine.  I graduated in 1999, the year of Columbine, and at some point prior to the shooting that year, we had as a collective voted into the magazine an angst-ridden first-person fiction piece about a kid shooting up a school.  In the aftermath of Columbine, with our once-a-year publication already designed, laid out, and about to hit the presses, someone higher up in the administration got wind of the piece and we were told to take it out.  We got into an argument with the school board, made our case, lost, and we ran two blank pages and a letter explaining what was supposed to go there instead.  At the time, I felt righteous that someone would have forced me to take down art that we felt had sufficient quality to exist, that someone would have censored us so, and the letter we wrote said basically that.
I'm older now. Littleton had seemed a million miles away in 1999, but Newtown is 30 minutes away from Ridgefield.  I have a kid now.  I have gained empathy.  And I understand that sometimes the righteousness of art, the pushing of boundaries, is not the right response.
In the case of Trumbull and Rent, of course, there is no gross tragedy looming behind the decision to cancel the production.  There are cries of censorship, of the oppression of ideas.  There seems to be a tremendous amount of suspicion that the community, or the players in that community directly involved, might have shut down the piece because of personal values—homophobia, Puritanism, whatever.  And I don't know whether that's true or not.  And I should say that Rent had a profound impact on me, and I was lucky enough to see it many times, and it changed how I viewed myself forever—so I'm not knocking the importance to a closeted kid in Connecticut to see that up on a stage.
But perhaps simply because I grew up very near there, very near a place that (having now lived quite a few places) is extremely peculiar in its protection of a sort of Mayberryesque perpetual lull, I actually find what the principal wrote as justification very interesting and perhaps even progressive.  You should read it (bottom of Howard's post), and I think it's important to understand that the letter itself may be spin rather than true intention, but taking it at face value, it sounds like the director of the production decided to produce it without really talking to anyone about it, that Trumbull, like Ridgefield, continues to have a faction of people who find some of the themes in the show inappropriate, and that the principal's reaction was (and I hope I'm reading this right) basically "let's shut this down now, and let's figure out how this can be produced later with a lot of context-making activities and conversations to help people understand why it's being produced then."
I find very little wrong with that sentiment, assuming it's accurate.  I don't, for example, find it censorious – I find it, given the climate, rather liberal.  In a town like Trumbull, I'd imagine that a high school musical Rent without appropriate context would serve a much smaller and more incendiary purpose than it might if placed in a larger conversation, where more people could have more nuanced conversations about what it means, why it's relevant, and where the artistic desire to push outside of comfort aligns with the community's desire to adhere to certain values.
Diane Ragsdale recently wrote a(nother) amazing piece about want and need on her Jumper blog.  Reacting to it, Scott Walters wrote, on his Facebook page, about how many of the comments seemed to be knee-jerk reactions against what Diane said—which was, basically, about whether it's always necessary to be working from what the community "needs" (which is often interpreted as what the artist thinks the community needs) versus what it "wants" (which is often interpreted as safe and within bounds).  What Scott said (and he and I are, it turns out, rarely in agreement, but this is one case) was: "Hint to artists: it's not about you."
I think that one of the big, big problems we have today in terms of arguing for the value of art to society is that much of the art that is created is presumed to have value for the fact that it confronts society.  And I should said I don't have anything against art that confronts me, confronts my beliefs, makes me think and engage, makes me upset.  But I also am a particular kind of person.
We have a conservative problem in the arts.  In the Bay Area, per the research I did for the Arts Diversity Index, 15.5% of the total population identified as Republican and only 2.2% of audiences did.  Daniel Jones has written quite eloquently on Howlround about the lack of conservative voices in theatre.  And before simply writing conservatives off (either political conservatives or something folks who are more conservative in the general sense), we need to understand that both from a service perspective (the desire to serve all) and from the pragmatic perspective of someone who would love a little less political will to be directed against publicly-funded art in America, this population that is not being respected represents a huge chunk of the total people in this country.
Being a censor, like being a bully or being a racist or being a bigot, is a charge that comes with a huge stigma.  It implies malice, intention, and a strong desire to oppress.  I have to believe that there is a gradation between that level of intention and one that says instead, "Did we think about what this community wants from its art?  If we go outside of that context, did we provide a bridge for them to follow?  Did we do our due diligence to help a community with certain values to see our point of view, or did we simply get frustrated when our art wasn't welcomed?"
What if it hadn't been Rent?  What if instead it had been a religious play, or a play about gays burning in Hell, or a play celebrating the Nazis or the KKK or whatever group doesn't represent a hyper-liberal world view?  I mean, for all of its incredible messages and its uplifting structure, Rent is a play about sex, drugs, poverty and death.  I'll tell you, rightly or wrongly, that those were four things that went on the zip-the-lips list in the years I lived in Connecticut.
How can we say that we're interested in creating a culture where art is celebrated for what it can be at its best—something that both reflects and stretches a society forward—if we don't allow that sometimes a piece of art might just not fit into the values, mores, and beliefs of a particular group of people?  What is the point at which it is better to not be invited to the party than to tone down the colors?  What are the consequences of that?