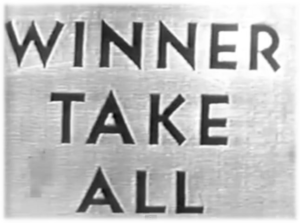 Helicon Collaborative, with a grant from the Surdna Foundation, has recently published a second report, Not Just Money, examining where US arts philanthropic dollars go. Some may recall that when the first report was published it set off a small quake across the arts and culture landscape—with many shaking their heads at the inequitable funding picture that emerged in the report and some (like me) finding it curious that this was news to anyone since these inequities are not only longstanding but, to a great extent, by design. (You can read my Jumper post on the 2011 report here.)
Here's how the most recent report describes the issue, which is worsening:
Just 2 percent of all cultural institutions receive nearly 60 percent of all contributed revenue, up approximately 5 percentage points over a decade.

The 2 percent cohort is made up of 925 cultural groups that have annual budgets of more than $5 million (NCCS). These organizations are symphonies, opera companies, regional theaters, art museums, ballet companies and other large institutions – the majority of which focus primarily on Western European fine arts traditions. While most of these institutions have made sincere efforts to broaden participation in the past decade, their audiences remain predominantly white and upper income (NEA Research Report #57).
If the goal of the first report was not only to raise awareness but also to spur a shift in funding away from large, (historically) white, major metropolitan fine arts organizations to smaller, community-based, or culturally specific, or rural arts organizations … it appears to have failed, thus far. The winners have gotten richer and the losers poorer since the first report; and this is despite considerable attention having been paid the past handful of years to issues of diversity, equality, and inclusion by Grantmakers in the Arts (the national service organization for arts funders) and several individual philanthropies.
Helicon has published three posts on its key findings, which I highly recommend as an introduction to this discussion. The third post is focused on how to move the needle and recommends that private foundations: (1) set explicit goals for change; (2) engage wealthy donors to address equity with their funding; and (3) commit to collaborative actions.
These are great recommendations but I'm going to suggest that it may also be beneficial to focus attention on a few other players on this field if we want to see a more equitable distribution of funding for arts and culture in the US: government agencies (whose funding already tends to be more equitable than that of private foundations in large part because of the obligation to serve the public interest), small family foundations (many of whom do not currently fund the arts), and the winners in this winner-take-all system (the large, historically white, fine arts institutions).
***
To the National Endowment for the Arts: Graduate the Largest Institutions Out of Your Portfolio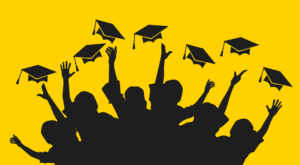 As many know, the NEA does not have all that much money to distribute once the largest portion of the pie is sent to the states and the remainder is divided across the different programmatic areas. One consequence of this is that very large institutions often get NEA grants that represent a laughable portion of the budget (e.g. an orchestra with a $50 million budget might get a grant of $40,000). When I was a philanthropoid at the Mellon Foundation I would sometimes muse to colleagues:
How would it change the sector if there were a wholesale shift in funding from the largest organizations to the next tier down? What if organizations over a certain size (say $5-$10 million) were simply no longer eligible for certain pots of government money—on the argument that once government funding represents 0.1 percent of your budget (a) you no longer need the "imprimatur" of government to secure other funding; and (b) you can easily replace government funds with dollars from other sources?
In other words, rather than seeing all pots as pots over which all should compete for funding, what if government adjusted its priorities in light of the fact that individual contributions, private foundation support, and corporate support have proven over time to flow toward larger institutions? What if government recognized that–given its capacity to make grants that are more diverse on a number of dimensions–its primary value is to invest primarily in promising small and midsized enterprises, providing them with both an imprimatur and the early capital needed to grow their operations to the point where they might attract other sources of funding?
Having read the most recent Helicon report, I think it's time to consider something along these lines. As a thought experiment: what if policies were instituted whereby organizations would "graduate" from NEA funding? That is, what if they would become ineligible for NEA funding once, for instance, any of the following conditions applied?
Total annual operating budget is greater than e.g. $10 million three years in a row;
One or more staff members has an annual salary greater than the president of the United States (~$400,000);
The wage ratio between the highest and lowest paid employee exceeds 1:5.
More than 50% of its end users (e.g. visitors, audiences, students, or artists) earn more than $50,000 a year (or perhaps more than the median income in the MSA where they are located).
One benefit of this approach is that it would not only begin to redistribute some arts dollars in the system; but it would blunt the tip of the sword of conservatives whose leading arguments for eliminating the NEA are that (a) multimillion dollar arts organizations can easily survive without it; and (b) it is essentially welfare for cultural elitists.
In a sense, the shift I'm proposing would put the federal government in the role of providing much-needed fertilizer to the most promising of the hundreds of Davids in the bottom and middle of the sector hourglass rather than sprinkling the equivalent of magic pixie dust on the handful of Goliaths that tend to dominate the top of the hourglass.
And, as we all know, none of this would preclude larger institutions from receiving other forms of recognition from the NEA (e.g. awards), or from tapping into other public pots (in addition to continuing to be the greatest beneficiaries of the indirect subsidies to the arts). Since driving place-based tourism and anchoring cultural/creative districts are often their highest value to cities-at-large, perhaps larger institutions should be beneficiaries of larger tourism grants, or economic development grants, rather than traditional arts funding?
***
To City/State Arts Agencies: Broker Relationships between Family Foundations and Small Arts Orgs
Helicon's most recent report indicates that while private foundations seem to be acknowledging the importance of diversity, inclusion, and equity they are still defaulting to funding the same (large, white) organizations as always.  How to square these two findings? An all-too-familiar anecdote relayed in a recent brief article in American Theatre magazine covering the Helicon report, points to one possible reason why. AT reports:
The course of true fundraising never did run smooth. Just ask Randy Reyes, artistic director of Mu Performing Arts in St. Paul, Minn. In 2015, Mu applied for an arts access grant from the Minnesota State Arts Board to teach audiences about the history of Asian-American theatre. Though Mu's mission and audience is Asian-American, they didn't get the grant. "We were disappointed in that," Reyes admitted.

But one organization that did get an arts access grant was St. Paul's much bigger Ordway Center for the Performing Arts, which received $86,039 to present Notes From Asia, "a series of performances, films, conversations, and an exhibit that will highlight arts and culture of Eastern Asian communities for East Asian, Asian American, and broader audiences."
This is, of course, a long lament of smaller, culturally specific organizations who quite often feel either co-opted or eaten alive by larger organizations—who will sometimes lightly affiliate with smaller, community-based or culturally specific organizations in order to get access to diversity funding, or simply emulate the longstanding practices of such organizations in order to snag limited "diversity dollars" available. More dedicated pots of money, or dedicated philanthropies, probably need to be established to pay attention to small and midsized organizations.
As I've written about here, more than a decade ago (after changing the tax laws to make it easier and more beneficial for individuals to set up small trusts and foundations), the Australia Arts Council started an arm's length organization whose role was to broker relationships between small and midsized arts organizations and small private family foundations and trusts. This intermediary met with donors, talked to them about the importance of supporting the arts, and identified organizations that might fit with their values; it mentored arts organizations to help them develop realistic funding strategies and prepare effective proposals; and it made matches between the two.
I have long wondered whether that same model could be transferred and modified at the city or state level in the US. Again, as a thought experiment, could state or city arts agencies make use of a similar, arm's length lightly staffed brokerage service designed to spur increased arts contributions from small family foundations (many of which do not presently fund the arts)–to SME's, in particular. At the same time, like the Australia program, could these matchmakers provide mentoring to small organizations to help them prepare more effective proposals?
Attention might be more productively turned to speaking to a new generation of individual family foundations and getting them each to adopt, say, 10-15 small-to-midsized arts enterprises, while we wait for the older institutional philanthropies to catch up with changes in the world; modify their values, aesthetics, boards, presidents, staffs, and systems; and presumably launch new strategies, programs, or organizations, designed to help them reach beyond the 2% to organizations that will necessarily require different metrics, application processes, etc.
However broadminded and whatever their good intentions, it is clearly operationally or philosophically or emotionally difficult for large philanthropies to shift money away from large institutions, particularly when they keep knocking on the door and seeking funding.
Which brings me to my last provocation.
To Large arts organizations: It's time to recognize your historic privilege and the physics of pie slicing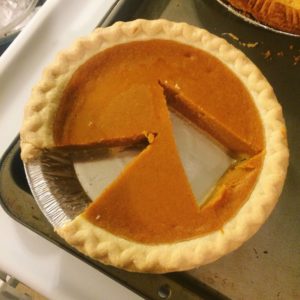 I've observed several times that when discussions in the field turn to expanding resources for under-privileged groups incumbent beneficiaries (and their trade/advocacy organizations) are often quick to say, "Yes, of course, philanthropies and government agencies must fund the smaller organizations. But they shouldn't do so by taking away funding from the large institutions. That's not fair."
One is reminded of the phrase: To the privileged, equity feels like oppression.
Given that new money is not gushing into the NEA's coffers or the arts budgets of most foundations, it would stand to reason that making more, or larger, grants to arts organizations with budgets less than $5 million will likely require taking some money away from larger organizations—who have many more sources to which they can turn to make up the difference.
It is time for large organizations to exercise some moral imagination: to recognize that they are the take-all winners of an unjust system and that aggressively (and generally successfully) competing for every single $5,000 or $10,000 or $25,000 grant available is greedy behavior that contributes to the starvation of other parts of the arts ecosystem.
Period.
***
A report came out 5 years ago intended, I think, to goad or shame arts philanthropies into adopting more progressive funding strategies. It appears most didn't. San Francisco emerges as the North star in an otherwise bleak report. While it's troubling that since Helicon's first report, money has not shifted away from the 925 organizations with budgets greater than $5 million, it's not surprising. One can imagine various reasons why the needle may not be changing.
It may be because this is a progressive political agenda that Helicon is proposing and some foundations are simply not interested to see their arts funds used to support what appears to be social activism. It may be because these things just take time given the nature of grant cycles and how long it takes to change policies, priorities, and guidelines. It may be because private philanthropies, a lot like individual donors, have a lot of ego in the game and quite often want to fund and be affiliated with arts institutions that they and their peers perceive to be "winners," or "excellent," or "prestigious" (qualitative valuations that are deeply tied to the culturally based aesthetic judgments and values of foundation decision makers). It may be because it's hard to say no to organizations you have been funding for a long time, whose ADs and MDs have become close friends with program staff and board members. Or it may be because large organizations are quite savvy about how to exploit the system to secure funding no matter what the priorities are (yesterday it was innovation, today it's diversity and inclusivity, tomorrow it will be something else).
Nevertheless, I applaud Helicon Collaborative for keeping the heat on this issue and pressing for discussion and change in the sector. I have no doubt the 2011 report spurred the leadership of Grantmakers in the Arts, much of the race-bias and implicit-bias training programs in the philanthropic community over the past five years, and many new grant initiatives aimed at diversity, equity, and inclusion.
Evidently, more is needed.
Perhaps it's also time for the philanthropies who are presently allocating the majority of their resources to the 2% to more transparently address the questions and concerns raised in Helicon's report? Perhaps Surdna (the funder of the most recent report) could host a roundtable of private foundation presidents to respond to the report? I, for one, would love to hear whether change is happening (but is just not showing up in the data yet because of the nature of grant cycles), or whether (and, if so, why) this is an area in which they are unlikely to implement changes anytime soon.
[contextly_auto_sidebar]