Art is a different value system. Like God, it fails us continually. Like God we have legitimate doubts about its existence but, like God, art leaves us with footprints of beauty. We sense there is more to life than the material world can provide, and art is a clue, an intimation, at its best, a transformation. We don't need to believe in it, but we can experience it. The experience suggests that the monolith of corporate culture is only a partial reality. This is important information, and art provides it. – Jeanette Winterson, The Secret Life of Us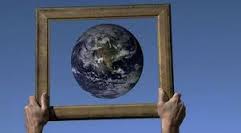 This is my first post sharing what we've been up to in the "beauty class" (as we've all come to call it) since it began on Feb 10. The goal of the first class was to define the universe of the course and to give students a sense of the various ideas that would be in play over the course of the term.
A bit about the students:
I've got 22 students for the beauty class and we meet for three hours each Tuesday. In advance of the class I did a 28-question survey of them to learn more about their past arts experiences and preferences, passions, values, and perceptions and goals for the class. This was based, a bit, on the survey that Yerba Buena Arts Center does with patrons who take part in its YBCA + You program. Among the findings:
Most had arts experiences in their K-12 years (i.e., taking arts lessons, attending events).
If they had $100 burning a hole in their pockets 64% would be most likely to spend it on fashion and 14% on a great meal (before options like books, concert tickets, a live arts experience, or buying a piece of art).
They would all prefer to see art with another person or a small group of friends.
About half would like to get a recommendation from a friend before venturing out for an arts experience and about half are willing to venture out without one; however, only one would wait to see if something gets a positive review from the critics.
When given a range of fine arts choices (across disciplines and ranging from classical to contemporary) they were most interested to explore classical and new music, contemporary art, and dance (both contemporary and ballet). Their interest was lowest in opera (particularly classical).
Finally, when we introduced ourselves on the first day I learned that most are business majors with an emphasis in marketing.
Discussion of the comments on Jumper:
To prime the discussion I mentioned to the students that I had posted a blog about the course and shared some of the comments with them, which ranged from affirming to skeptical to verging on hostile. Many were rather agog at the negative comments—with some sincerely confused as, from their perspective, businesses like Apple (and others) pay significant attention to aesthetics. While they were initially ruffled by comments that seemed to suggest that business people care only about profits they also acknowledged that such perceptions are not without basis. But they also intuited possible motivations of those who were most critical of the course: Perhaps arts people are threatened by business people having points of view about art and beauty? Perhaps they are worried that something they deeply care about will be corrupted? We talked about the concept of hostile worlds and debated whether this is an useful way of conceiving of the relationship between art and business.
Digging into the Assigned Texts/Videos:
We defined aesthetics as a branch of philosophy having to do with the creation and appreciation of beauty and with the nature of art, beauty and taste and then proceeded to wade into the assigned readings and videos. We started with excerpts from Gardner's book Truth, Beauty and Goodness Reframed, and an interview with Gardner by Richard Heffner. We examined Gardner's conception of beauty, which he primarily applies in relationship to art. Per Gardner, to be deemed beautiful an experience must have four characteristics: It must be interesting enough to behold; it must have a form that is memorable; it must invite revisiting; and it must elicit a sensation in the observer. Rather than a definition of beauty what Gardner really seems to provide is a way of recognizing an aesthetic experience. We compared Gardner's reframing of beauty in art with Werner Heisenberg's conception of beauty in science as the proper conformity of the parts to one another and to the whole.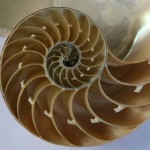 I came across Heisenberg's definition through the Booth School of Management panel metioned below, in which Harry L. Davis references a talk by Subrahmanyan Chandrasekhar (1975) called Shakespeare, Newton and Beethoven, or Patterns of Creativity. The Chandrasekhar talk is both insightful and inspiring in its analysis of patterns of creativity in scientists and artists and how and why they differ.
Building on Heisenberg, we then considered whether the beauty we find not only in science, but also in art, has something to do with the relationship of parts to each other and the whole. Or as E.M. Forester discusses in his essay Art for Art's Sake (a 1949 article in Harper's Magazine to which I was introduced by Jamie Bennett), "works of art … are the only objects in the material universe to possess internal order." Forester elaborates:
[The artist] legislates through creating. And he creates through his sensitiveness and his power to impose form. Without form the sensitiveness vaniches. Â … Artists always seek a new technique, and will continue to do so as long as their work excites them. But form of some kind is imperative. It is the surface crust of the internal harmony, it is the outward evidence of internal order.
We then had a great discussion about a panel discuss at the Booth School of Management at the University of Chicago called Does Your Company Need an Artist?
If you haven't seen it I highly recommend it. It features Harry L. Davis, Canice Prendergast, and John Michael Schert (former ballet dancer and executive director of Trey McIntyre Project) discussing, in a sense, the justification for Schert's three-year stint as social entrepreneur and artist-in-residence at Booth.
We delved into several ideas brought foward by the panel:
that art teaches business how to explore (in contrast to exploit);
that discomfort is part of the artistic process and when things don't go as planned in the development of work artists don't tend to think of this as failure as much as opportunity;
the concept of individual genius (which is still valued in the arts) versus the collective process that business tends to use to generate new ideas; and
the analogies made that art is a different lens on the world, a different language, and a different way of solving problems.
We delved a bit more into that last point and discussed the notion of aesthetic judgment – that it is personal, subjective, and contextual and that there are no rules or rights answers.  Having said that, we also agreed that there must be a basis for judgment and that the concept of "liking" or "not liking" may not be the most helpful or relevant when approaching art, particularly since initial discomfort may be part of the process.
We also discussed the notion of disinterest –– not in the sense of having an experience devoid of emotion but in the sense that an aesthetic interest is "an end in itself that requires no further justification" as John Dobson puts it in his paper, Aesthetics as a Foundation for Business Activity.
Finally, we endeavored to relate the idea of aesthetic judgment to business. We examined the following quote by John Dobson (in the same article):
Aesthetic judgment is needed in business leaders, in particular, because they face the continual challenge of distinguishing between excellence and its by-product, material wealth.
What is Dobson saying, we asked? We concluded that he is basically saying that business leaders need to have the character, the internal standards, and discernment to do the right thing, for its own sake. Moreover, if we equate aesthetic beauty with quality of life, as Dobson asserts, then it becomes the ultimate end to which other interests (economic or otherwise) serve as instruments. We compared Dobson's quote to one by the poet Shelley, in his Defense of Poetry, mentioned in the talk by Chandrasekhar:
The cultivation of those sciences which have enlarged the limits of the empire of man over the external world, has, for want of the poetical faculty, proportionally circumscribed those of the internal world; and man, having enslaved the elements, remains himself a slave.
We made the analogy to the movie The Matrix.
Finally, we examined particular lines in The Secret Life of Us by Jeanette Winterson, as well as in the Gardner, that dovetail with Shelley and Dobson. They suggest that business leaders need an appreciation of art and beauty because the "economic lens" is a limited or constraining viewpoint on the world. We spent a good bit of time discussing the tensions between the aesthetic and business realms (and the different perspectives one encounters in each). We ended by talking about art being a "different value system" as Winterson puts it (in the quote at the top of this post).
Music Break:
On a whim, during the break, I played a piece of music for the students. We listened to a recording of the cellist Maya Beiser performing the Arvo Part composition "Fratres" off her album World to Come. I mentioned that it is a work for multiple strings that can be played in various combinations but that Beiser pre-records several parts and then plays one part live. I explained a bit about Arvo Part and when he first came to my attention through a Russian Orthodox friend in the mid-90s and that I have an affinity for much of his work, which is minimalist, often somber, and spiritual. I said that I respond to this piece, in particular, because of the repetition and escalation of the main theme, the sense of yearning, resistance and anticipation. We decided on the spot that each week 1-2 students will curate the break music and bring something they consider beautiful.
In the first 2:00 of this YouTube video you can see an excerpt of a performance of Fratres by Beiser:
On the Concept of Portfolio – Guest Artist, Norma Saldivar:
Because the students will create portfolios of their experiences over the course of the term, I invited theater & opera director, and professor of theater at UW-Madison, Norma Saldivar, to discuss the portfolio of images that she voraciously has collected over the years, which serves as inspiration for her work as an artist and reflects her evolving aesthetic. In her presentation she showed a phenomenal workshop video of Bill T. Jones from a residency in France–a piece she returns to each time she begins a new work–in which he demonstrates a bit of choreography and then repeats the movement three more times, approaching it differently each time. Many students were quite moved by the third and fourth versions of the choreography and Saldivar prompted them to analyze what changes with each layer and what impact that had on their reception of it. Professor Saldivar also showed images from her portfolio and encouraged students to analyze and respond to them asking questions like: What do you see? What does that signify to you? How does it make you feel? (a modified version of critical response – hat tip to Andrew Taylor for the link).
Here's that beautiful Bill T. Jones video:
Finally, because the Business School uses an outcome framework call KDBIN, I was asked to think about how the class would contribute to student outcomes. While I cautioned the students that I sincerely believe many of the outcomes of a class like this would not manifest for years, and then probably only if they continue to seek out aesthetic experiences and develop their aesthetic sensibilities, I dutifully outlined a proposed journey for the class:
Knowing – We begin to learn a different way of seeing the world (i.e., a new lens, a new basis from which to make judgments, a new way of understanding) and begin to understand the relationship between aesthetics, economics, and ethics.
Doing – We experience. We undergo. We create. We approach new experiences, internalize them, discuss them, and create portfolios (starting today) to document and reflect upon what we learn over time.
Being – We better understand our values, tastes, and judgments, as well as those of others, and how and why they change over time.
Inspiring – We develop the courage to step into the unknown and imagine more beautiful futures for ourselves and the world, and how we might realize those futures.
Networking – We develop our skills as translators who can connect the frames of business and art; we feel comfortable with a foot in both worlds and are able to relate to people and ideas in both realms.
At the end of the class I made two portfolio assignments. I will post again in a few days with an outline of those assignments and some examples of, and reflections on, the student submissions.
Hope this was helpful and engaging for those who have expressed interest in keeping up with the course. I'd love to hear from you if you have related texts or ideas to share, or if you are inspired to try something in the classroom after reading this post.