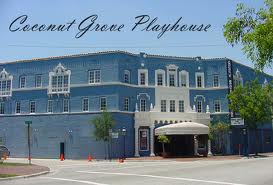 A couple weeks back I gave a talk in Australia at the annual conference of APACA (the Australian Performing Arts Center Association). It's called Living in the struggle: Our long tug of war in the arts. I would characterize this as a rather existential talk, concerning our necessary missions and the free market society in which we now exist, and the different directions they so often seem to pull us. The first section of the talk is called Mission, Markets, Morals, and Mice. In it, I recount the highlights of a newly published experimental study (from Germany) that recently garnered the headline in one journal, "Markets make us less moral."
Here's how this experiment worked:
The researchers put participants into three groups. The first group was simply presented with two options: accept the death of a lab mouse and receive ten euros; or forego the money and the mouse lives. They were shown a picture of the mouse and a video of the process that would be used to euthanize the mouse. In this scenario 46% of people said they would allow the mouse to be killed in exchange for ten euros.

In a second scenario—a bilateral market, with one buyer and one seller—the seller was given the mouse and told, "the life of the mouse is entrusted to your care" but you can sell the mouse to the buyer (for a negotiated amount up to a predetermined maximum) and the mouse will be killed. In this scenario a much higher percentage of sellers–72%–said they would allow their mouse to be killed in exchange for money.

The third scenario was a multilateral market, with multiple buyers and sellers, and the percentage selling their mouse was slightly higher still: 76%.

The researchers then ran the experiment with coupons instead of mice. In this study, in contrast to the study with the mice, the percentages were the same across all three groups. What the researchers make of this finding is that the marketplace effects, in particular, our "moral decisions" rather than our more "neutral decisions."
So why did I raise this experiment as a topic of discussion?
Because I would assert the following: (1) for a nonprofit arts organization, what to program, where, for whom, and at what price are not just business decisions, they are moral decisions; (2) the lines between the market and voluntary (i.e., nonprofit) sectors matter and we, thus, need to question our motives for choosing some works or strategies, over others; and (3) if, for arguments sake, we think of our mice as the artists we exist to support and the local communities we exist to serve, some of us may be sacrificing our mice, so to speak, in an effort to thrive in this "market society" (to use a term I first encountered in Michael Sandel's book What Money Can't Buy.
In the end this new talk is an attempt to suggest that while the arts sector has grown and proved to have tremendous staying power that we may have done so at the expense of the goals, values, and ideals that we set out to achieve in the first place.
As an example, in doing my research on the evolution of the resident theater movement over the past several decades, I recently came across an article from 1992 about Arnold Mittelman's tenure at the now defunct Coconut Grove Playhouse in Miami.* The article opens with the following quote, which seems to perfectly encapsulate the heart of my talk:
Like the village that surrounds it, the Coconut Grove Playhouse has lived to middle age in more-or-less constant tension, its stage the locus of a long tug of war between art and commerce, spiritual ideals, and materialistic forces.
For those that don't know, the Coconut Grove Playhouse began as a movie theater but was purchased, renovated, and reopened on January 3, 1956 as a playhouse. Its first production was the US premiere of Samuel Beckett's Waiting for Godot. In 1982, actor-director José Ferrer was named Artistic Director and under his supervision the Playhouse gained a reputation as one of the nation's leading resident theatres. In 1985, Arnold Mittelman was selected after a national search to succeed Ferrer. Mittleman was at first hailed as a savior for pulling the organization out of financial crisis. Before too long, however, some of Mittelman's methods of salvation began to raise eyebrows. He was criticized for failure to take artistic risks; failure to provide local artists with a place to hone their talents; for having overtly commercial producing ambitions; and for receiving excessive compensation and perks. There were comments in the article like this one …
It galls us that a state-supported institution, a regional institution, does not in fact hire Florida actors. … Mittelman is clearly acting like any other commercial entrepreneur, but under the guise of a state-supported institution.
Or this …
 I'm fed up not just with the fact that Mittelman won't employ local talent, I'm fed up with the fare he keeps bringing here … A regional theater should be doing cutting-edge stuff.
Or finally …
What we need is someone who is developing more than tried-and-true box office successes. If you've got a state theater that's also supported by contributions, you ought to be less worried about selling tickets and take some more risks. As it is, we're looked upon as a sort of cruise ship on terra firma.
Towards the end of the article, Mittelman defends his actions on the basis that the world of regional theater had changed significantly from what it was even a few years before. He asserts that achieving those original ideals—(e.g. supporting a local company of actors and producing "serious" fare rather than musicals)—was no longer the goal of his theater or a majority of resident theaters. In essence, he describes an evolution in resident theaters and suggests that he is being judged against a standard set at a different time, when the environment could support the ideals of the pioneers of the movement–pioneers like Zelda Fichandler who (in a 2011 talk) remarked on the formation of the resident theater movement, saying:
What drew us to the way we went? What was the vision, the inciting incident? Actually, there was no incident, no high drama, there was simply a change of thought, a new way of looking at things, a tilt of the head, a revolution in our perception. We looked at what we had – the hit-or-miss; put-it-up, tear-it-down; make-a-buck, lose-a-buck; discontinuous; artist-indifferent; New York-centered ways of Broadway, and they weren't tolerable anymore, and it made us angry. …

The fabric of the thought that propelled us was that theatre should stop serving the function of making money, for which it has never been and never will be suited, and start serving the revelation and shaping of the process of living, for which it is uniquely suited, for which it, indeed, exists. The new thought was that theatre should be restored to itself as a form of art.

Nobody was looking for us, peering through the window, watching for us to come to relieve the boredom and unawareness of their lives. It was we who had to teach and persuade them to want what we wanted to give them. And we had to insist on it for their own good, but, really, for our own, if we were honest enough to admit that. … Nobody called us, but we came.
The evolution Mittleman described in 1992 has continued apace.
In the "long tug of war" it seems that art has ceded quite a bit of ground to commerce and that many of the ideals of the resident theater movement have eroded in the face of larger economic, social, and cultural forces in the world.
We have witnessed a long creep towards commercialism in the nonprofit sector in the US generally (not only in the arts), in part, because this is what the American system seems to encourage. What happened to resident theaters? Perhaps it was the same thing that happened to nonprofit hospitals and other social service organizations? In his 2003 book The Resilient Sector, Lester Salamon addresses the evolution of the nonprofit sector in the US in the face of a host of pressures. What he asserts, provocatively, is that US nonprofits have proven to be extremely resilient in the face of such pressures, but that the strategies they have employed to survive have, over time, moved them in the direction of the market and farther away from their missions, what he calls their "distinctive purpose." Salamon ultimately argues that a better balance needs to be struck between the things that make nonprofits special and the things nonprofits need to do in order to survive. (See pages 75-87.)
Reading Salamon, it seems that the much heralded resilience that many of us have achieved in recent years has perhaps required us to un-tether ourselves from our missions. It's taken for granted these days that large resident theaters regularly hire NY actors rather than local actors, have done away with both repertory and acting companies with rare exception, send musicals to Broadway, and pay their leaders quite decent salaries.
But it wasn't always thus; and, as the article on Mittelman suggests, at one point such organizational behaviors gave us pause.
After my talk I had several really interesting conversations with the delegates. In particular, one participant came up to me at a tea break and said, "Your talk made me realize I gave up my mice a couple years ago and I need to get them back."
I would suggest the same is true of more than a few nonprofit arts organizations out there.
Yes, Mittelman is right, the world has changed. We are in the middle of a decades-long tug of war. If the winds were on our side at the beginning of this tug of war, it seems they have shifted. It is harder and harder for us to defend the existence of our organizations on any level except, perhaps, economic impact (and, as I've written about before, we need to be very cautious about going down that path).
I don't believe we win this tug of war by dropping the rope—by denying our missions or denying this market society. Though, when we are tired after decades in the trenches, it sure can be tempting to throw down the rope. As we drift into middle age many of us let go of our ideals … We need to watch out for this when we are laboring in pursuit of something greater than ourselves. And I'm talking to myself as much as anyone else reading this post.
We win by figuring out how to stay in the struggle. The struggle is our mission.
I ended my talk writing:
There's a saying that my husband frequently uses (in reference to himself): "Weed never dies." I gather it is a phrase that has come to have many interpretations, the most obvious that pesky or wild people are often hard to deter or suppress.

I like this saying.

Here's the thing about weeds: they are rarely cultivated, much less fertilized, but they show up anyway. And they are unapologetic about it. They are often quite hearty. And their strategy is to overwhelm.

I sometimes think what we need is to overwhelm this market society with bold, ambitious art. And we must not be apologetic about it. We must not wait to be asked.

Remember Zelda Fichandler's words:

Nobody was looking for us, peering through the window, watching for us to come to relieve the boredom and unawareness of their lives. It was we who had to teach and persuade them to want what we wanted to give them. And we had to insist on it for their own good, but, really, for our own, if we were honest enough to admit that. … Nobody called us, but we came.

Which is another way of saying, "We are here to give people what they need, not what they want."**
We weren't meant to blend in … we in the arts. We are the antidote … the resistance … the challengers of the status quo. Though we may be in it, we are not meant to be of this market-driven world.
* Rowe, Sean & Almond, Steven (1992). Coconut Grove Playhouse Feature Story. Miami Herald, 11 March 1992.
** This is a reference to a phenomenal talk by Taylor Mac at last year's Under the Radar Festival Symposium, called I Believe: A Theater Manifesto.