About a month ago, art critics Sarah Thornton and David Hickey threw in the towel citing frustration, disillusionment, and annoyance with corruption in the art world. Reading their back-to-back commentaries gave me pause. I found myself stewing on their words for several days–not because I am consumed with their particular concerns regarding the machinations of the art world (though these are, indeed, troubling), but because I'm beginning to lose faith that necessary transformation in the nonprofit arts sector will come.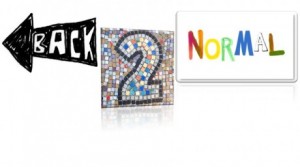 Recently, I participated in a convening of museum professionals, critics, economists, and others to discuss transformation in the museum field at which one of the participants (someone I greatly admire) said (and I am paraphrasing):
During the recession  one kept hearing the advice: 'The financial crisis is an opportunity – don't squander it.'

But I fear that's what we've done. We've wasted the crisis.
I fear my art world colleague was right.
We wasted our crisis.
Don't get me wrong: we're still talking the talk.
Whether subtle and slow, or radical and swift, there seems to be agreement among everyone in the arts and culture sector that change/innovation/reform/transformation must come. The world is changing and art organizations need to become more porous, resilient, and flexible; they need to be more outward facing and engaged with the world beyond their doors,  more diverse, and less exclusive; and they need to take greater artistic risks, fulfill their research and development roles, provide participatory experiences, take their educational missions seriously, and alter their programming to better reflect and serve their communities.
At least that's the sector line.
And if you read the occasional report or magazine article highlighting field innovators you might actually comfort yourself with the idea that substantive change across the various arts fields has been happening.
But has it?
Or have most of the changes been cosmetic?
These past four years it seems that many arts organizations have simply hunkered down to wait out the storm. They have once again managed to kick the can down the street (to borrow a metaphor used by another friend a couple weeks ago when commenting on the decades of can-kicking that, she surmised, led to the spate of recent orchestra strikes).
Yes, of course there are bright spots – but most of them seem to be organizations that were already firing on all cylinders before the crisis. There have been bright spots for years and there will continue to be.
But what about the rest? The under-performing? The over-leveraged,  deficit-accumulating, audience-waning, administratively bloated, artistically tired, and community-disengaged? For all the talk about the economic crisis and the opportunity for it to provide the impetus for the arts sector to transform itself into something more intellectually relevant and socially inclusive, it seems that we have arrived at the "new normal" and it looks an awful lot like the old one.
Am I the only one starting to lose faith that widespread, systemic change is really going to come in the professional nonprofit fine arts sector?
We have been telling ourselves that in order to survive in the future the arts "must" transform; but the past four years seem to indicate otherwise. Evidently, the world will not demand transformation from us—it seems we can postpone transformation (or perhaps avoid it entirely) and survive simply by becoming more commercial, or more exclusive, or simply less ambitious and excellent (i.e., mediocre) versions of our former selves.
So, if we want transformation, it seems we will need to choose it (something that NYU professor Paul Light suggested a few years back in his provocative essay on the four futures of the nonprofit sector arising from the economic recession).
While the heat may be off for the time-being, I still believe that transformation of the nonprofit arts sector is necessary, desirable, and possible. Not a transformation that we flee to because there is an ax over our heads, but one we choose because we have come to the disquieting realization that we are on the wrong path—a path that leads to an end that is incongruous with our social purpose in this world—and that it is unacceptable to continue down it.
I haven't been writing much on Jumper due to an intense term at the university, which has just ended. I expect to resume weekly posting with this post. 🙂