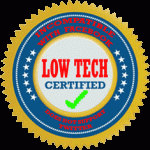 I'm back from my honeymoon and a brief hiatus from Jumper. Despite a volatile stock market, downgrading of the US credit rating, questions about the fate of the Euro, and arts budgets hither and yon that are already slashed or soon to be so, the 2011-2012 arts season begins (although sadly with the loss of some very good organizations). I'll be honest, since moving to the Netherlands I have not seen nearly as much work as I would have liked. This is primarily due to other commitments (family, Dutch lessons, work) and logistics (I have a long commute home, particularly if a show lets out past 10:30 pm). But it is also partly due to the fact that I have had a difficult time figuring out the performance scene here, despite knowing a number of artists, companies and organizations before I arrived.
In any event, one morning this past week I engaged in what now feels like a rather old fashioned way of getting information on an arts event: I perused a thick brochure describing shows featured in the upcoming ten-day Nederlands Theater Festival in Amsterdam. The festival features remounts of some of the best theater works produced in the last season (selected by an outside
jury that also awards prizes) as well as other works and activities. After browsing the 62-page program book I determined that (at a minimum) I would see the three works that advertised English surtitling; but beyond that, I was uncertain which shows I might enjoy. I handed the materials to my husband, Jaap, saying "I wish I knew more about these companies." He paged through the materials and came to the last page and read out loud to me (translating from Dutch to English):
"Would you like to receive personalized advice about the performances?"
"Oh yeah, call me back!"
I thought, "Oh, that's cool. They have their box office staff call people to give advice on purchases." Wrong. There was a form asking for my name and telephone number and asking who among the following I would like to call me:
a member of the jury,
one of the theater makers (an actor or director from one of the shows featured in the festival),
the director of the festival,
or a professional theater adviser (I'm not quite sure what this means).
I've long thought that 'concierge services' are sorely needed in the live professional arts scene. One of the recurring themes from my talks at marketing conferences is that arts organizations could create greater value for their patrons by giving personalized advice aimed at helping people navigate the arts scene and make better purchase decisions. I've suggested that arts groups could use citywide arts and culture portals to do this (using a recommender system + patron reviews/comments + top picks by arts staff, artists, and culture vultures) or box office staff or volunteers specifically equipped to give such advice (via chat or telephone).
Never in my wildest dreams did I think that an arts organization might offer the director of its festival, or a member of the jury, or the actor or director associated with a particular show as the person to give such advice (except perhaps as a benefit to major donors and other VIPs, which I imagine happens on an ad hoc basis all the time). It's certainly the first time I've encountered such a service for the general public.
I kept looking at the form with amazement and (I must say) a wee bit of skepticism. So, these people will call me back, I thought, but will they enjoy doing so or is this an 'audience development' program that has members of the artistic staff rolling their eyes? Will the advice really be personalized, or are the advisers programmed to ask a few standard questions (classical, contemporary or experimental? drama or comedy? bare bones or highly produced?) and then nudge people towards one or two obvious slots?(Which isn't to say that a call-center-style service, in and of itself, might not be of value.)
My amazement and skepticism is based on years (in the US) of having my mailbox flooded with artfully designed postcards with no information on a show (sometimes not even a date or location); years of taking the time to read the descriptions of shows in promotional materials and feeling that I might as well pick which show to see using the eeny meeny miny moe method; and trying to use the filters on online cultural calendars and finding that no matter what I plug in the site wants to send me to something like Beauty and the Beast on Ice. In other words, it's based on years of the arts scene sending the message: If you can't figure out what to see based on the information we've provided that's a good indication that you may be happier driving to the local Cineplex and seeing Bridesmaids (which I loved).
I also love the work of Ivo van Hove and Toneelgroep Amsteram and Dood Paard, which are two of the companies I plan to see at the Nederlands Theater Festival. And I love the spirit and aims of this 'at your service', high-level, personalized callback program (though I am also very curious to learn whether they have many takers of the service and, if so, if it becomes a burden for those on the hook to make calls). While rather incredulous, I'm betting on being pleasantly surprised. I plan to fill out the form and await a return phone call from no less than the director of the festival, Jeffrey Meulman.