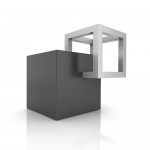 In a post a few weeks back I suggested that, rather than radical innovation, the arts sector might see some pretty great results through some common sense improvements. I suggested as an example "communities of organizations forming cooperative agreements for the use of space, or investments in shared technology, or other resources." Strategic alliances, shared services, and partnerships sure sound good on paper but, one might ask, are they paying off in practice?
A couple weeks I ago I was directed to a great post on the blog of Betsy Sturdevant, principal bassoonist for the Columbus Symphony; it's entitled YES, things really have changed for the Columbus Symphony. Sturdevant walks readers through the dire straits the Columbus Symphony faced the past several years and some of its recent positive changes. Here is an excerpt on the beginning of the turnaround:
The recession resulted in further decline in donations and ticket sales for the orchestra, and by February of 2010, the Columbus Symphony's financial status had became dire.  The orchestra's new leaders, CEO Roland Valliere and Board Chair Martin Inglis, determined that the orchestra would have to either cease operations or radically restructure.  The musicians voted to accept compensation cuts of 20% in order to save the orchestra, and the symphony's administrative duties were turned over to CAPA, the Columbus Association for the Performing Arts. CAPA's dynamic President and CEO Bill Conner became the symphony's CEO, and Roland Valliere became the symphony's President and Chief Creative Officer. Now, only a year later, it's safe to say that the Columbus Symphony has experienced a remarkable turnabout.  The symphony has benefited greatly from its affiliation with the highly-regarded CAPA.  Turning over administrative duties to CAPA saved the orchestra thousands of dollars, and since CAPA is an extremely well-run organization with competent, dedicated employees, the symphony is now well-managed. 
The list of successes that follows is pretty impressive: revitalized board; new donors and increased contributions; amicable negotiations and a new musicians' contract signed six months early; balanced budget; terrific new music director; two new concert series; streaming of concerts; and increased goodwill among community members.
Two keys to the Columbus Symphony's great outcomes seem to be: (1) CAPA (Bill Conner) appears to be providing very sound management and to be gaining the confidence and respect of musicians and community members alike; (2) liberating Roland Valliere to fulfill the new position of Chief Creative Officer appears to be liberating the Columbus Symphony to renew itself and become an inspired, dynamic, more responsive, and creative entity–what arts organizations often are when they are young and small, but which they sometimes cease to be as they become more institutionalized.
I was curious about this partnership between the Columbus Symphony and CAPA and so I followed the link to the CAPA Website, whose home page looked a lot like the home pages of any number or PACs in the country, filled with promo for upcoming shows. But when I clicked on "About Us" I found a link called "Shared Services." I clicked through and this is what it says:
Shared services arrangements offer a streamlined ticket buying experience for patrons and season subscribers while allowing our partner arts organizations to focus on their missions and the artistic quality of their work. […] Services are personalized to fit each organization's needs, and can include marketing, public relations, finance, human resources, IT, and development/fundraising. CAPA also provides shared ticketing services … production, booking and management services.
There is a long and impressive list of organizations with which CAPA works. I am not at all familiar with CAPA or any of these partnerships; but I gather from Betsy Sturdevant's post that Columbus Symphony's alliance with CAPA seems to be, just as CAPA suggests, allowing the orchestra to focus on its mission and programs.
This past week Anne Midgette wrote a post called  Looking for good news about orchestras in which  she asks "which orchestras are doing the best?" and answers with the Los Angeles Philharmonic, the Pacific Symphony, Orchestra of St. Luke's, the New World Symphony, Orpheus, and Wordless Music. She comments that these organizations represent a different approach to playing the same kind of music and then lists a few things they all have in common: "smaller administrations, more flexible concert formats, and higher-than-usual job satisfaction from their musicians" She ends saying, "Don't underestimate these factors as a key to success in the future." It's a great post. I concur wholeheartedly with Anne on her list of orchestras and factors of success.
From my vantage point, it seems that Columbus Symphony might be added to the 'good news' column for the orchestra field. To respond to a changing environment organizations need greater flexibility. Outsourcing administration and shared services may be wise tactics for institutions (midsized, in particular) with overbuilt capacity. Moreover, outsourcing admin may leave organizations hands- and minds-free to pursue mission. 
  Two postscripts:
I wish to send thanks to all who posted or emailed me directly in response to last week's minor rant on innovation. There were some terrific comments posted, which I encourage all to read.
I want to send a shout out to David Zoltan (ArtsAppeal) and everyone that presented at TedXMichiganAve. I wish I could have seen you all live and I can't wait to see the videos.
Cubes Union image by monarx3d licensed on Shutterstock.com.