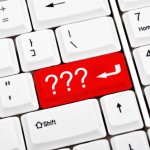 Recently, the Philadelphia Orchestra announced it would be filing for chapter 11 bankruptcy protection (the reorganization variety) and Intiman Theatre in Seattle let go of its staff (including its artistic director) and canceled its season in an effort to get a handle on its operations and save itself from an imminent death. These announcements (on the heels of other similar announcements) prompt a few questions:
First, whenever I hear that an arts organization has had recurring deficits (often leading to the accumulation of excessively high debt), my first question is: does this organization's trustees know how to read an audited financial statement and a cash flow statement? This is a sincere question. Just a few weeks ago the Intiman boad announced that it had (nearly) met its first fundraising goal and had hired Susan Trapnell to help the board and artistic director come up with a long term plan. Upon being hired, Trapnell evidently made the pretty quick (and astute) judgment that the short-term operational and fundraising plan that had been in place was not a viable one (hence the layoffs and canceled season).
I know Susan and have the utmost respect for her and faith in her abilities; but why did the Intiman board need to bring Susan in to tell it that its plan was unrealistic? The Intiman trustees are presumably smart people, some of whom even run businesses; couldn't they tell by looking at the financial statements that $1 million was not going to be enough to keep the organization going given its debt-to-income ratio and cash flow projections? I mean, c'mon. Furthermore, you don't need an MBA to know that if expenses are exceeding revenues year upon year that the business model is not sustainable and at some point the cash is going to run out.
Unless I'm missing something, it seems that this situation might have been addressed years ago (either through permanent closure or through a restructuring of the organization in order to bring expenses in line with revenues). If it had, then perhaps Intiman could have avoided laying off its entire staff and canceling its season on such short notice. It seems that the staff and artists that work with the Intiman, as well as subscribers, suppliers, and donors are the ones now paying for the fact that this situation was allowed to get so out of control.
Second, who are the winners and who are the losers when  a nonprofit organization files for bankruptcy? Another sincere question. I understand that there are serious consequences to declaring personal bankruptcy. But is this also the case when a corporation, and specifically a nonprofit corporation, declares bankruptcy? I ask because in the announcement the Philadelphia Orchestra sent to its donors bankruptcy protection seems like a mere speed bump on the way to brighter days. The letter actually strikes me as rather upbeat in tone, all things considered. I think it's worth asking who or what benefits from this 'strategy,' as it's been called; and who or what is harmed?
To be fair, the letter does talk about the causes of the $14.5 million structural deficit. The leadership writes: "Yet, let us be frank about the myriad factors contributing to the financial challenges we face. Our structural deficit has been created by a decline in ticket revenues, decreased donations, eroding endowment income, pension obligations, contractual agreements, and operational costs." They then go on to ask their patrons to stick by them and contribute to the upcoming "Listen with Your Heart" campaign. I found myself reading the letter again, looking for a sentence in which the board and staff actually take responsibility for having, evidently, made some poor decisions over the years. It's not in there.
And, OK, I'm just going to ask this: In the case of Syracuse Symphony, (and other debt-saddled arts organizations filing for Chapter 7 bankruptcy protection), I find myself wondering whether its filing has amounted to, in essence, a 'get out of jail free card'? Especially with comments in the press that they don't want to "burden" a future organization with "the current symphony's debt, pension liability and musician contract". Unless I misunderstand the comments in the papers, it seems to me that it may be the current board that does not want to be burdened with repaying the debts that accrued under its watch or to honor contractual agreements to which it agreed.
Again, I find myself wondering who are the winners and who are the losers in this scenario? I'm not saying that Syracuse Symphony and other organizations that have reached the point of no return should not close their doors. But there is another way to dissolve an organization: having responsibly paid all of one's debts and obligations and having created a financial transition plan for the staff and musicians. Of course, for this to happen one must recognize that the end is coming and have the courage to close in time, when one can still do so gracefully.
Finally, is it just me, or is it concerning to anyone else that we have evolved our major cultural institutions to a point where they are so highly inflexible that in order to 'downsize' or 'transform' they must run themselves into the ground and then declare bankruptcy?  Or cancel their seasons and lay off their staffs? Again, I may misunderstand these situations. I only know what I've picked up from the press articles. I welcome enlightenment from others.
These events do not come as a surprise to me (or probably to most who have been following these organizations for any time). Evidently, these ends were a long time coming. In that sense, they might have been inevitable. However, the very fact that they were a long time coming leads to me think that these ends might also have been avoidable.
Image of keyboard with ??? instead of  'enter' key by Fuzzbones licensed at Shutterstock.com.