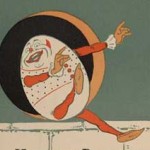 Last month, at a conference in Amsterdam, Randy Cohen reported the findings from the National Arts Index, a Project of Americans for the Arts.  The report has some troubling headlines, among them:  While the number of arts organizations has increased significantly, one out of three has failed to achieve a balanced budget even during the strongest economic years of the decade; nonprofit arts organizations are losing their market share of philanthropy to other charitable areas, a decline that began well before the current economic downturn; and while personal arts creation and demand for arts education are increasing, attendance at mainstream nonprofit arts organizations within many sectors is in decline. 
The overall Index score for the 11-year period ending in 2008 is 98.4, down 4.2 percentage points since 2007 and down 7.1 percentage points since 1999.
Cohen ended a rather sobering report on the Index on a much more upbeat note by sharing the news from another Americans for the Arts report, Arts and Economic Prosperity III:  nationally, the nonprofit arts and culture industry generates $166.2 billion in economic activity every year. 
It's an impressive number—one that can almost make you forget about the more worrisome findings from the National Arts Index.  
Cohen was quick to point out that having the data from the Arts and Economic Prosperity III (and other such reports) enabled Americans for the Arts to help make the case to Congress to include $50 million to the NEA in the 2009 stimulus package.  He went on to state (quite accurately, I believe) that economic impact arguments are the only ones that seem to work these days with most politicians in the US. 
I remember when these economic impact studies first hit the arts and culture sector.  They almost seemed like hocus-pocus (could that magical multiplier effect be real?).  We presented them as fact, but they felt like fiction.  And they were often the last resort, not the first, when we went to plead for support.  Now it seems we can't make the case for our existence without them. 
I worry, however, that we may be building our case on quick sand. 
For one, many cultural economists (who were among the first to conduct economic impact studies in the arts) have become skeptical of the their use in the arts sector, in large part because they are often poorly executed and, thus, inaccurate.  Additionally, some economists have come to believe there are better ways to measure the value of the arts.
For another, economic impact studies may be working with politicians and others, for now, but one imagines that they could be turned against the nonprofit arts sector if the Index and some its indicators of industry health (notably audiences, contributions, and finances) continue to trend downward–that is, if we appear to be an industry that is in … um … economic decline. 
Finally, no matter how large the number, economic impact studies and arguments can't fix a declining intellectual relevance problem, which it appears that more than a few organizations in the nonprofit arts sector may have.
William Wallace Denslow illustration of Humpty Dumpty is in the public domain, accessible via the Wikimedia Commons/Wikipedia.