After reading the prologue, tell me you're not drawn into this refugee's tale.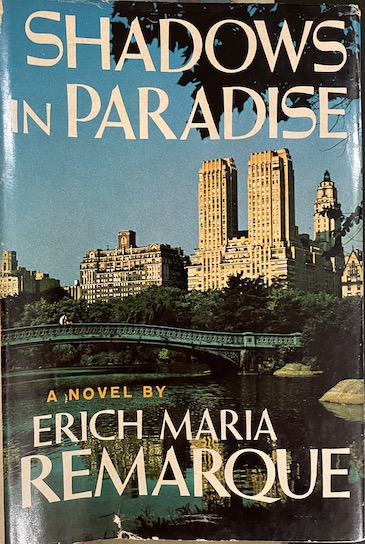 PROLOGUE
I lived in New York during the last phase of the Second World War. Despite my deficient English the midtown section of New York became for me the closest thing to a home I had experienced in many years.
Behind me lay a long and perilous road, the Via Dolorosa of all those who had fled from the Hitler regime. It led from Germany to Holland, Belgium, northern France, and Paris. From Paris some proceeded to Lyons and the Mediterranean, others to Bordeaux, the Pyrenees, and across Spain to Portugal to Lisbon.
Even after leaving Germany we were not safe. Only a very few of us had valid passports or visas. When the police caught us, we were thrown into jail and deported. Without papers we could not work legally or stay in one place for long. We were perpetually on the move.
In every town we stopped at the post office, hoping to find letters from friends and relatives. On the roads we scrutinized every wall for messages from those who had passed through before us: addresses, warnings, words of advice. The walls were our newspapers and bulletin boards. This was our life in a period of universal indifference, soon to be followed by the inhuman war years, when the Milice [French militia], often seconded by the police, joined forces with the Gestapo against us."