"This case is about greed and cheating on taxes," the chief of investigations for the Manhattan District Attorney told the court and promised the jury it would get the "inside story" of how the scheme was carried out. Unfortunately the trial has been delayed due to a Covid infection. Until it resumes, here's the outside story: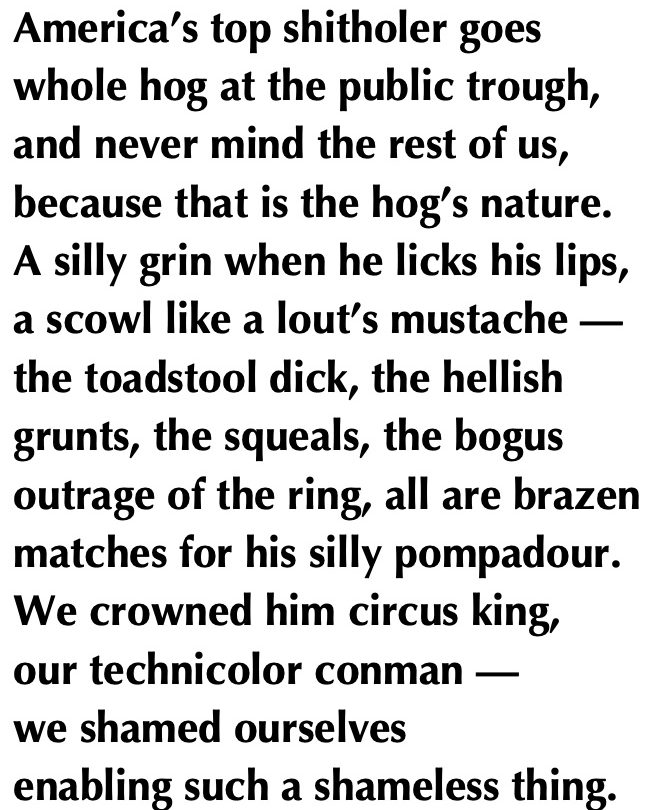 Sonnet #48 from ALL THAT WOULD EVER AFTER NOT BE SAID
Dec. 3 — The trial resumed a while ago. Prosecutors stressed in their final arguments that the top shitholer sanctioned his company's tax fraud scheme. The jury is to begin deliberations next week. The shitholer claimed on his social media site that he "had know knowledge" of it. Funny how that claim is spelled like an involuntary admission.
Dec. 6 — The verdict is in: G U I L T Y on all 17 counts of tax fraud and financial crimes. The jury needed only a day to decide.