"On the whole, books are less finite than ourselves. Even the worst among them outlast their authors. … Often they sit on the shelves absorbing dust long after the writer himself has turned into a handful of dust. Yet even this form of the future is better than the memory of a few surviving relatives or friends on whom one cannot rely, and often it is precisely the appetite for this posthumous dimension which sets one's pen in motion."
from "How to Read a Book" in On Grief and Reason.
• • • • • • • • • • • • • • • • • • • • • • •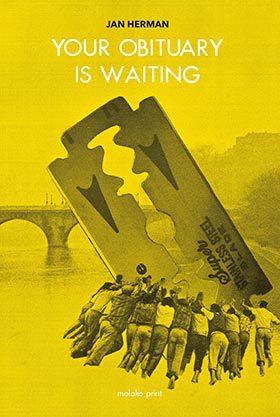 SALUTE

When my body expires
I will vanish——presto!——
dematerialized.
It's not science fiction.
Before I disappear,
may this sonnet
have a quantum effect——
thoughts at a distance
empty of matter——or
touched by starlight
of the material world,
let these words salute you
from beyond the point 
of no return.



Your Obituary Is Waiting Phantom Outlaw Editions, 2019.