Here's a first-class illustraton of blasé consumerism. It appeared as I read through a NYT story online about the genocidal campaign against the Rohingya minority in Myanmar. The last time I noted this kind of blatant obscenity was an ad for high-end designer clothing placed next to a print story about children victimized by Hurricane Katrina. You can see similar examples any day of the week.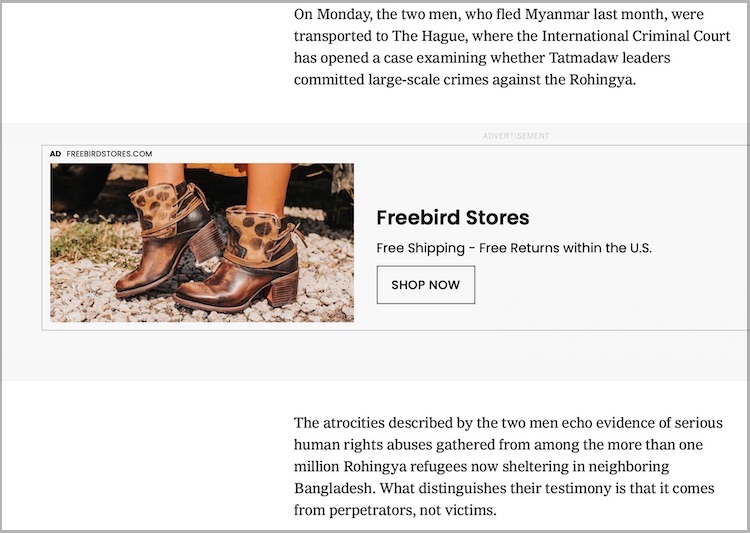 Today, for instance, the wildfires in Oregon are so pretty in pink.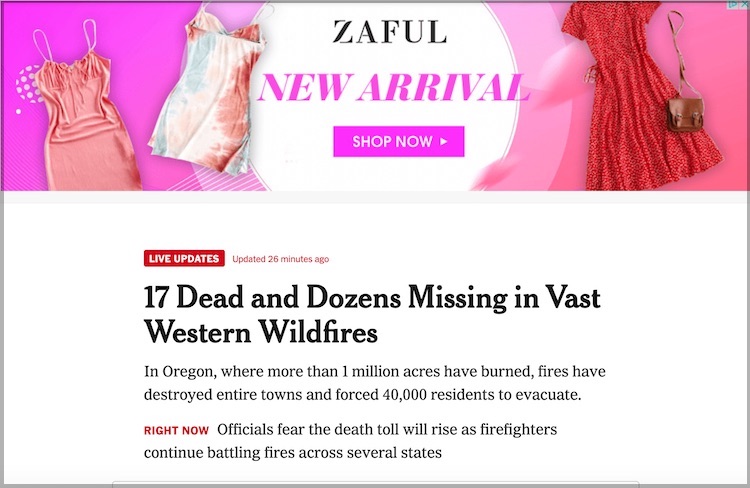 And from the same story about the dead and missing, this ad appeared as I scrolled down:
"IT'S FINE. I AM FINE. EVERYTHING IS FINE."
Oh, yeah . . . we are all fine . . . so fine.