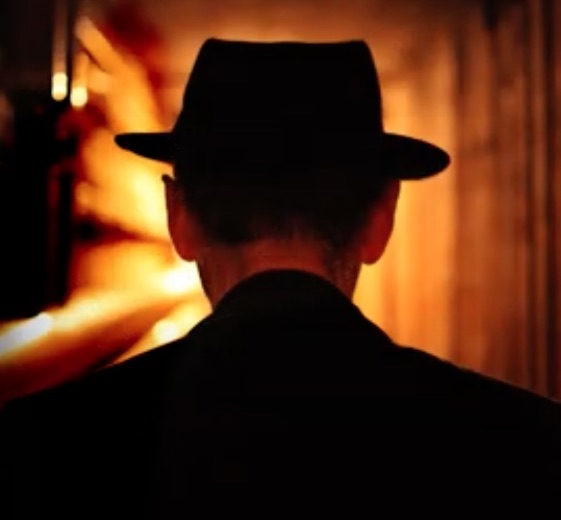 News of the upcoming Cold Turkey Press publication of the last words of Arthur Rimbaud as imagined by the late Carl Weissner—which required translating Carl's German text into English—drew this reply from a poet friend in Berlin.
THE TRANSLATOR'S COPY
by William 'Cody' Maher
 
Translators have given up on my work 
Is it simply because they can't find the originals
Footsteps cast in doubt leave no prints behind
Eyes cast down in shame can't see the road again
Arms extended in vain are soon cast aside
Threats in the dark are now cast in the light of day
Flames on the horizon wait for a strong wind 
A soul casts a shadow that is mistaken for a man
Take me in your arms at the risk of being seen
Keep the distance we agreed upon and now give me your tongue
What could he possibly mean says one?
He's just playing with words says another
He's playing with himself says one
You can only have your guts kicked out once in a lifetime
And still stomach the pain
After that you're just vomiting up thin air
We looked through his childhood records and we can't
Find the evidence that excuses this language
The important thing is we translate to the best of our knowledge
Of our ability 
With all of our cunning deceptively displayed
Translators meet over coffee and a shortage of breath
Are they trying to intimidate me with their threadbare clothes?
The wind is kicking up dust in the square
Another source of inspiration for the town
Translators down to my last crust of bread
Suitcases packed and prepared to flee
I love my translators 
For not waiting for the originals 
The work must begin
Let's make no bones about it
My texts belong to the world
Even when they are forged copies
My translators complain of climbing steps to attics
They complain of sifting through the debris in basements
They complain over the endless boxes stored
In countries that don't even allow them entry
A watchdog guards a box somewhere in Moscow
An irate lover protects another box
My translators complain of bad backs and dust
One translator complained because of the food
I understand the Russian translation is superior to the original
The German translation however 
Has not lived up to the Polish translation
And though attempts have been made at a Spanish translation
There are claims that the original is actually
From a Mexican author
And that my texts aren't in fact my texts at all
You just have to look at the lines on my forehead and you
Can have no doubt that I am the author
Yet there are experts that say these lines are forged as well
Spies who have traced my lines to a plastic surgeon in Berlin 
I offer my back bent in vain as evidence 
Experts claim that a back chasing its tale is no proof of origin
Do you think I got weak knees from standing on them I say?
I have been leaping over borders since the day I was born
One more claim that is widely disputed by the authorities
My translators are sometimes overzealous
They work on what I haven't yet written
Is this some kind of intimidation?
That I have to try and keep step
Most of my translators have all of their teeth
Some of my translators have varicose veins
One of my translators had his eyes blinded by light
One had his eyes blinded by sorrow
One laughed herself to death
One buried her head in my arms an fell silent
One claims to have witnessed something between us that never happened
There are currently no official translators working on my behalf
And I can't get the words out of my mouth fast enough to please the censors.