The text, translated and edited from the German,
has been produced in an edition limited to 12 copies.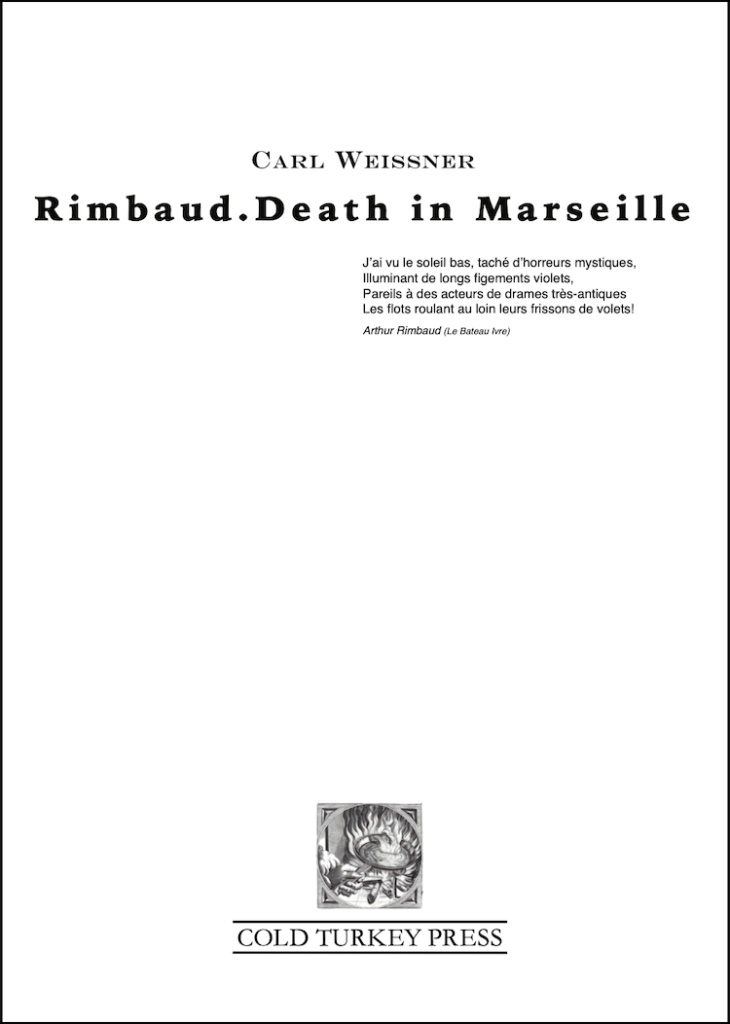 The edition has been produced in memory of Carl Weissner,
who was born on June 19, in 1940.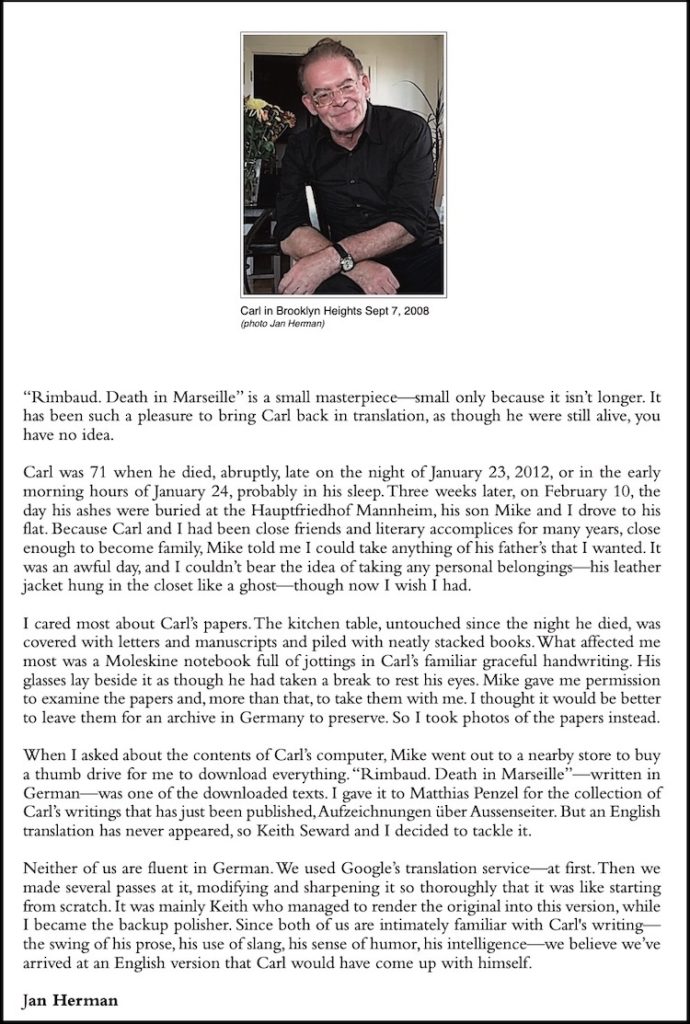 Postscript: June 30—This interview in German from several years before Carl died gives you a sense of him even if you don't understand German. His expressions, his gestures, the introspective chuckle, all bring back wonderful memories of the man.