. . . when it seems that everybody is looking back over their shoulder more with nostalgia than disgust.
Should old acquaintance be forgot,
and never brought to mind?
Should old acquaintance be forgot,
and old lang syne?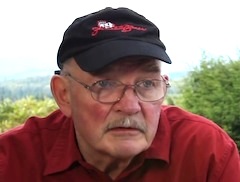 I am not immune. Scrolling through some old emails, I came across this one called "from NELSON ALGREN'S LETTERS TO RAJAH." Rajah was Roger Groening, a friend of Nelson's and later of mine. Roger died in 2015. I think of him often. He and Nelson became friends, initially by mail, when Roger wrote him a fan letter. They remained friends for roughly 20 years until Nelson's death, in 1981.
Books, movies, and boxing were the three main subjects that cemented their friendship. Nelson often unloaded his sharpest opinions on Roger, knowing that he had a discerning audience who read as many books as he did (possibly more), who followed the fights, and who knew as well as anyone, especially when it came to movies, what he was talking about. In the spirit of "Auld Lang Syne," here are excerpts from the email, copied from Nelson's letter. Nelson wrote it from Chicago on the stationery of the Hotel Chelsea, where he sometimes stayed when he came to New York.
31 March '74
Terry Southern simply died. It seems that, the same week he got into the establishment by the backdoor, he put up an electrified barbed-wire fence and unleashed half a dozen Dobermann-pinschers to police his grounds. What it took John Dos Passos a lifetime to complete—the circle from left to right—Southern achieved in days. I haven't been able to read him since Blue Movie. [Algren had been a strong supporter of Southern's fiction.]

. . . I like those early Simenons because they're so crude compared to his later stuff. You can see him learning as he goes.

I don't really have any beef against Graham Greene because I haven't read enough of him. I did pick up a book of his once, which was placed in Saigon and was utterly false. Then I read Travels With My Aunt, which was just facile. If I'd read his better stuff I'd be more respectful I suppose. . . .

[Rubin] Carter is the sanest man I've ever met. When I commented on his civilian dress he answered flatly, "I don't wear prison dress. Why should I? I'm not supposed to be here." When they put him on a prison detail, he turned it down just as flat: "I love work. But for 80 cents a day? Not on your life."

So they just let him alone. He sleeps during the day and does his own work at night. He doesn't fuck with anybody, black or white, in the joint, and they're contented to stay out of his way. If he doesn't like somebody's approach he tells him to fuck off, that's all.

"Somebody sent two elite black dudes down to see me from Harvard," he told me, "sociologists, anthropologists, psychologists – whatever. I seen them coming. I knew they'd give me that Flip Wilson soul-slap handshake-roll-the-hips, all ofthat, and one did. By the time he did, my hands were behind my back. "Get the fuck out," I told them. "They got out."

The transcripts of his trial support his story.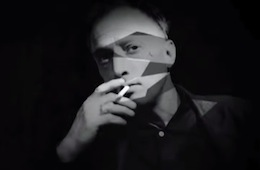 Gawd—are you only 33? I'm perpetually amazed to find friends are only half my age. It strikes me funny. And also makes me wonder where all those people go who were 33 when I was 33?

Jesus, I was going into the army and was mad as hell about it. I couldn't imagine what they wanted me for. A question they never were able to figure out. Now, when I run into a 33-year-old I assume all my old troubles were his. Until he tells me he wasn't 33 then, he was 2.

Nonetheless, I'm sufficiently aware of being 65 to register for whatever it is you register for. All I know is I get on buses now for 20c and into the grandstand at Sportsman's Park for half a buck.

. . . "Mean Streets" really was fine. No comparison to "The Godfather." First time I'd seen a film that was about actual people, in a long time. So is "The Last Detail," which I know you won't miss. Another goodie is "Thieves Like Us." "Bang the Drum Slowly" and "The Sting" were also good movies; but just movies. "Ulysses in Nightown" is now a Broadway spectacle, with nothing left of Joyce except Mulligan shaving and Molly giving her daydream in the nude. Cast of thousands, full of sado-masochism. [Zero] Mostel wasn't even great Mostel. But the simplicity of Leopold Bloom, and of Joyce, is lost.

The Jim Farrell show, via Vonnegut, I caught. It was an innocent question, and the answer wasn't bad. Because it's true I never really tried to make friends in the lit establishment. Who needs a large circle of friends? Every once in a while somebody rings the doorbell here, and when I holler down, "Who's there?" the voice comes up, "Mr. Algren, I'm a fan of yours." To which my standard answer is, "I'm not running for office" and close the door. That leaves both of us better off. . . .
And there's a hand my trusty friend!
And give me a hand o' thine!
And we'll take a right good-will draught,
for auld lang syne.