Posted at "Stop the War coalition":
For the first time in the post-World War II era, more than 50 million people are on the move — as refugees, asylum-seekers or internally displaced. They are mostly fleeing wars and upheaval of the West's making. Instead of building walls and fences to keep them out, imagine there were no borders.
Click for video. Words by Heathcote Williams. Narration and montage by Alan Cox.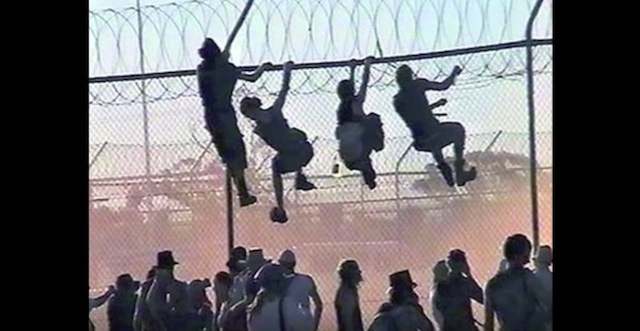 My tireless staff of thousands reminds me that we posted the video before the current refugee crisis.
And here's Lennon singing 'Imagine' in a stylishly arty video: