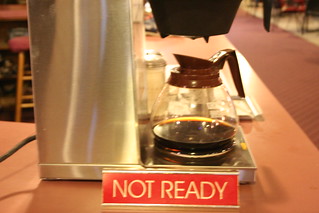 In the Community Engagement Network's May and June Conversations on Benchmarking Equity (See What Was Said) a good deal of time was spent on the question of when an arts organization is ready to pursue DEI initiatives. The overwhelming opinion was that just because an organization would like to be seen as equitable does not mean it was ready to begin working toward equity.
Here are some indicators that an organization is not ready:
When an organization is not engaged with the community (See Equity and Engagement)
When there isn't a reporting mechanism for bias/harassment in the organization.
When the organization hasn't done work to define their protected classes, i.e., those who have been historically marginalized or have faced discrimination
This is not intended as an exhaustive list. These are simply samples of some of the participants' small group conversations. These and related comments came, I believe, from a concern that many organizations' approach to this type of work is self-interested. In other words, they want to look better or feel better about themselves. There was also a deep concern about the impact of doing this type of work on BIPOC stakeholders. (See Benchmarking? Maybe Not) I'll have more to say on this in a future post.
Participants also identified some indicators that the organization might be ready to begin:
When the organization is willing to make cultural changes to make underrepresented populations feel welcomed.
When the organization truly wants its audience to mirror its community
When the organization has its values in order as to why it is going to pursue this work.
When leadership, especially at the board level, will enthusiastically support the work
Again, these are not the full range of what's necessary to be prepared. All of these seem to be self-explanatory; however, I will say that the "willingness to make cultural changes" needs to be carefully examined for what its potential implications are for an organization and whether there is true buy-in for what that might mean.
The bottom line is that readiness is not a foregone conclusion and that proceeding before an organization is truly ready will be counterproductive and quite possibly make things worse. If your organization is not ready you'll need to put in the work to get there.
Prepare, then
Engage!
Doug
Photo: