Guest Post by Selena Anguiano
Selena Anguiano is a member of the Advisory Board of the Community Engagement Network. (Her bio is given below.) She has expressed some concern about CEN's next Conversation, Benchmarking Equity as announced in the last blog post here. Here are her thoughts. Next time we'll try to address the concerns.
---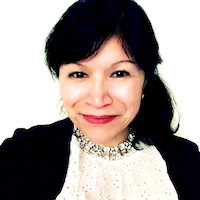 In trying to achieve equity in nonprofit (arts) organizations, there is a basic question – can one really effectively benchmark the pursuit of equity? If the pursuit is driven by, among other critical needs, a sincere desire to right deeply personal, traumatic experience rooted in inequity, is there really an effective A to Z process comprised of a timetable with projected goals, analysis/evaluation of collected data, and outcomes for nonprofits that any organization can follow for addressing their institutional inequity? To correct bias or unfair policies, programs, and practices that contribute to inequity utilizing a bench marking framework is one thing; but is it possible to systematize the process of addressing the very genuine and painful experience that inequity is born out of?
Merriam-Webster offers three definitions for the word benchmark:
a: something that serves as a standard by which others may be measured or judged
b: a point of reference from which measurements may be made
c: a standardized problem or test that serves as a basis for evaluation or comparison
Based on these definitions, the practice of benchmarking equity could have severe consequences for individuals who carry trauma into the process, particularly if that process will not include more than just a 'cursory' view and change of policies, practices, and programs that are inequitable. Concurrently, benchmarking could offer the added detriment to an organization of contributing to established power dynamics entrenched in internal hierarchical structures that are the reason the inequity exists in the first place, further upending any efforts at addressing equity. It was a donor with provides financial support and resources for nonprofits to address their organizational EDI work that said, "We don't want benchmarks, goals, or detailed timelines. We do not expect you to collect data. The real work of equity does not follow a strict methodology of projected milestones. It (the work) can't because its malleable, changes minute to minute. You can set some overarching goals that you hope to achieve but they should be open-ended and thought should always be given to reaching different ones entirely, if any."

If an organization's efforts to address equity involve more than making adjustments to inequitable policies, practices, and programs; if it also includes acknowledging and working through the trauma that underpins existing inequity, equity may not be achieved through benchmarking or related goals/results-based methodologies alone.
---
Building on twenty-five years, Selena Anguiano's career spans the performing and cultural arts sector in the US and abroad. Her start at the Dallas Children's Theatre in 2001 catalyzed opportunities in DC, NYC and Maine; collaborating with no less than twenty arts organizations, including four she helped found. She enjoyed work with renowned artists and distinguished American and foreign officials, expanding her expertise across the US, Europe, South Asia and MENA, before returning to her native Dallas, TX in 2013.
Since then, Selena's efforts have resulted in collaborations with more than twenty arts and community-based organizations locally, across the US and in Europe. She is an accomplished actress, visual artist and writer, with credits including theatre and film roles; artwork in a staff exhibition at Dallas Museum of Art (DMA); and publications in cultural management journals and books in the Czech Republic.
Selena is the DMA Grants Manager; Madonnari Arts Festival Board President; Community Engagement Network Inaugural Advisory Board Member; Cara Mia Theatre Company Special Events Committee member; Metropolitan Opera Live in HD Transmission Ambassador; and Artstilllery Core Team member. She received her education at the University of Dallas, the University of Southern Mississippi and City University, London, England.