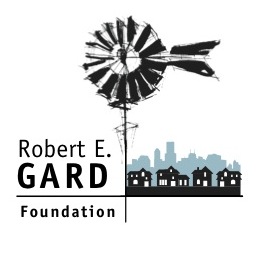 A year ago, the Robert E. Gard Foundation, along with the Johnson Foundation, the Wisconsin Arts Board, and Americans for the Arts, sponsored a conference to consider the past, present, and future of community arts work in this country. Today, the outcomes of that conference, in reflections, written summaries, written and audio versions of the presentations, and video interviews with presenters are available on the Gard website.
This is a remarkable repository of information about a remarkable gathering. The attendees represented many (but by no means all) of the important figures in the work of connecting the arts and communities and the range of topics covered was significant.
It's difficult to pick out a "most important" part of this record. However, one item in particular bears mention since it was not an official part of the symposium itself. For those of us with vivid memories of the Community Arts Network (thank you again, Linda Frye Burnham and Steve Durland) there is an update on the 2004 CAN Report: State of the Field. The update (Wingspread: State of the Field 2016), commissioned by the Gard Foundation, is based on the findings of the symposium and is a valuable addition to the literature of the field. (Those of you unfamiliar with the Community Arts Network can, thankfully, find the archive of its incredibly comprehensive readings here.)
The Table of Contents of the archive, found on the Gard Website, is given below.
Engage!
Doug
Engaging Matters Blog Posts
Written Summaries

Evolution of the Field.  A similar gathering was held in 2004 (sponsored by the Rockefeller Foundation). Linda Frye Burnham and Steve Durland created a snapshot of the Community Arts Development field then, and a companion snapshot from the 2016 Wingspread symposium.