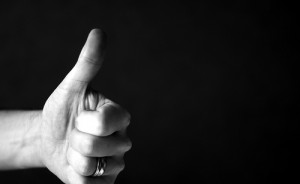 In But . . . How? I mentioned that I often am confronted with two vastly different "realities" with respect to arts organizations' commitment to community engagement. High ranking officials will say that commitments to community are deep and wide while others (often education staff) describe their organization's work as arts business as usual–focused almost exclusively on the art. Actually, on more than one occasion I've been faced with tears (yep, literal tears) of frustration over this issue.
In some senses this is not entirely surprising.  There is a distressingly profound lack of understanding of what engagement means. (I've written on this numerous times. Here is but one instance: http://www.artsjournal.com/engage/2013/05/engagement-vocabulary/.) Also, as the arts establishment becomes more aware that taking communities seriously is important, there is an inertial tendency to see what is being done as doing that.
In the spirit of trying to be helpful here (really), I've drafted some questions I'll be using at the beginning of my "how to" workshops on engagement to assess the seriousness of existing institutional efforts at engagement. The current draft is, in three categories, as follows:
Show me the motivation
Do you understand one role of the arts to be addressing the needs and interests of communities around you? (Do you embrace this role?)
Show me the efforts
Do you have mechanisms in place to learn what the interests of communities around you are? (What are they?)
In what ways has the work you do been altered, affected by your understanding of your communities (not your assumptions about your communities)?
Show me the results
What new sources of funding (individual and institutional) support you as a result of your community engagement work?
How many new individuals (from previously under-served communities) are taking advantage of the services you provide?
How frequently do communities (and community organizations) seek your assistance in addressing community concerns or supporting community celebrations?
Honest answers to these questions will go a long way toward showing how deeply community engagement is embedded in the fabric of the organization. And the results questions are intended to help illuminate some of the tangible benefits of taking this work seriously.
Engage!
Doug
Photo:
Some rights reserved by krissen