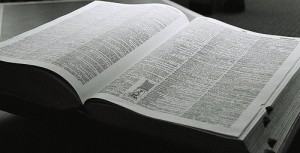 [Note to new readers: This is a very old and widely read post. In the interest of providing up-to-date information about thinking on this topic, you can find updated definitions of terminology related to community engagement and related arts management tools on the ArtsEngaged website here.]
I have on a number of occasions this year (New Thought on Audience and Community Engagement, An Engagement Continuum, Outreach and Audience Engagement, Outreach ≠ Community Engagement) introduced the idea that we need to come to some consensus on the meaning of the words we use when discussing "engagement." What follows is a summary of some of the thinking I've been doing and presenting in work around the country (and in Canada).
———-
Let's be honest, the word engagement has become a fad of late. That should be a good thing for someone who has written a book about community engagement. And it is. It's one of the reasons you're reading this. However, the lack of understanding of the word is so pervasive that we are in danger of losing the power that community engagement represents in the fog of meanings that surround it.
My despair around this issue reached a peak when I heard someone describe a revenue sharing project–$1 of every ticket sold to a dance concert went to the soup kitchen–as community engagement. If that is, indeed, community engagement, community engagement is a meaningless concept. What it is is cause marketing, a good and worthy thing, but it's not engagement.
Since I believe community engagement can be a powerful tool benefiting both the arts and the communities they serve, it's necessary to define it (and terms for concepts that get conflated with it) in meaningful ways. This understanding has led me to an effort to differentiate among audience development, audience engagement, and community engagement. It is important to highlight the fact that all are good things to do. The issue for me is that they are not all the same thing. Here are my "work in progress" thoughts.
 Audience Development is a marketing strategy designed for immediate results (sales, donations, etc.). It is internally focused (artcentric) and usually results in little or no change to the arts "product."

In contrast, the word engagement implies relationship. Audience Engagement is a marketing strategy designed for deepening relationships with current stakeholders and expanding reach over time. Also internally focused (artcentric), it may result in new modes/venues of presentation and means of illuminating/explaining the arts to the public. Work is often developed/presented unilaterally. Typically, "outreach" is an example of audience engagement.
Community Engagement is a mission strategy designed to create and maintain relationships with individuals and communities (many of whom may not be currently affiliated with the organization). It is dependent upon establishment of trusting, mutually beneficial relationships over time–the arts and the community are equal partners. The focus of community engagement is on the relationship; the art grows out of or is a response to the relationship. The desired end results are deepened relationships and expanded reach for the arts organization and healthier, more vibrant communities.
In my next post I'll present some questions to use in helping to determine which is which.
Engage!
Doug
Photo:
Some rights reserved by greeblie