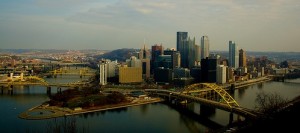 In AftA Thoughts (2013) : I I began to debrief on my Americans for the Arts 2013 Conference experience. On the second day I had a moment of cognitive dissonance worth exploring. Two back-to-back sessions were inspiring. The Town Hall meeting featuring Bill Strickland of Manchester Bidwell Corporation highlighted wonderful work utilizing the arts to improve communities. A breakout session following gave examples of similar good things being done in other places. (Robert Bush of the Arts and Science Council in Charlotte reported on very interesting work they are doing in diversity, access, and inclusion. I hope to share some of that in the not-infinite future.) But then I thought, if this were all I knew I would think the arts industry was in great shape in terms of being "of" our communities.
"Embracing community" and "engagement" are a bit like motherhood in our field now. No one (almost) speaks against it. On the other hand, it is used to mean too many things and everyone gets confused about it. That seriously dilutes its impact. [See: Engagement Vocabulary, Parsing Vocabulary, Engagement Vocabulary in Action] More than that, the transformative power of community engagement demands change in how arts organizations function–from programming through all other elements of community interaction. Some (still relatively few) have "bought that" and done it; others may believe in the concept but don't know how to make changes;  still others adopt the language but continue to do what they have always done; and a few dismiss it as a fad. Unfortunately, as I go around the country I hear arts organizations say they are "engaging" when what they are really doing is describing ticket selling in a slightly different way; and individual staff members come up to me, occasionally in tears, thanking me for saying what cannot be spoken in their organizations: the arts should be concerned with and a force for improvement of communities. There is a disconnect between the rhetoric about community and the on-the-ground reality. Granted, exceptions–sometimes significant ones–exist. But there is a huge amount of work still to be done.
How Can We Help?
This question provides a way in to a mindset that encourages real engagement, the kind that's critical to success. Asked by an arts organization of a community organization (or, more radically, of community leaders), it sets the tone for a different relationship between the arts and the community than many people can imagine without it. But the moment at the conference when I heard this question proposed was an altogether unexpected one. In a session on tourism (of all things) a dancer/choreographer asked how he might best schedule his work so that tourists would attend. The singularly brilliant response from Cookie Ruiz of Ballet Austin was to talk to the tourism authority and ask how his group could help support their efforts. Every tourism body has times when it needs more going on to encourage visitors to come. The advice "talk to them and offer to help" is simple, clear, and powerful. It's transferable to any attempt at connecting with communities. And it is potentially game-changing (in a good way).
Thanks to Americans for the Arts for creating a platform for the discussion and dissemination of ideas critical to the future of the field.
Engage!
Doug
Photo:
Some rights reserved by sakeeb