Critical Conversation

Classical Music Critics on the Future of Music
A 10-Day AJ Topic Blog (July 28-August 7, 2004)

Saturday, July 31

Friday, July 30
Jotting IV: Grab bag
By Charles Ward


posted @ 07/30/2004 3:55 pm

Before I find all my ideas appearing in other posts, here are some:
* The performer skilled in multiple media (already partially raised). String players who are facile in going between period and modern instruments. Singers who move from classical to other styles (the Renee Flemings who don't get trapped in the clutches of the music industry -- oh for the days she would show up at an interview looking less than perfect). At Rice University a handful of professors have acquired a group of restored 19th-century pianos and are using the full range, including a pristine 1825 Graf and a 1890 Bluthner, for performance and teaching.
* Musically illiterate but gifted performers. In a non-snooty moment, I wrote a story last year on the music program at Lakewood Church, a non-denominational charismatic Houston congregation that is the largest meg-church in the country (no, I'm not indulging in old stereotypes about Texas). The music is part of the reason. The lead female worship could be a star in the secular world and on a couple of tracks on their CDs, the choir sings with a precision I never hear from the Houston Symphony Chorus. But most of the singers, including the leader, can't read music.
* ``Creative destruction,'' the phrase popular in the business worlds that came from from ``Capitalism, Socialism and Democracy'' by the Austrian economist Joseph Schumpeter. Competition in the future will be based not on price but on ``the new commodity, the new technology, the new source of supply, the new type of organization ... -- competition which commands a decisive cost or quality advantage.''
* Outsourcing (already alluded to by Greg). With his Naxos label, Klaus Heymann totally upset the economics and aesthetics of the classical recording industry. He outsourced: Hiring unknown performers and obscure East European orchestras to build cities. Cities have outsourced work to conductors and soloists for ever. Now, as Greg suggested, the time is coming when even major cities likes San Antonio may outsource their performing arts (and what an issue that will pose in contract negotiations!)
* The need to communicate with audiences -- the ``Little Women'' syndrome. After seeing the audience reception of Daniel Catan's "Florencia en el Amazonas" and the success of Adamo's "Little Women," Houston Grand Opera general director David Gockley made a conscious decision to seek out scores he thinks will have a chance to get played again. No one "A Quiet Place" or "New Year."
* Could Gockley's decision represent the faint stirrings of a reaction to the dominance of music that people don't like to listen to?
* Is the stasis we're now seeing in classical music a reflection of the deadlocked political system?
* The tyranny of fixed-pitch instruments. Before an amalgamation of western and eastern 'classical' musics can happen, our system of temperament is going to have to give.
* On the other hand, maybe Riley's In C with was Ur-idea of all time.
* Could the current trans-national political turmoil centered on conflicts between Muslims and other groups prompt the next big idea - the reconciliation of seemingly conflicting ideas, not just accommodation. I'm especially intrigued by Europe, where Muslims have become part of the society. Kaija Saariaho's L'amour de loin certainly pointed in that direction.
* The booming Hispanic population (alluded to already). Within a half dozen years, the population of Houston, which, many people don't know, is the fourth largest city in the United States (but the 10th largest metropolitan area), will have an absolute majority of residents with Hispanic background.
Unfair on my Part
By Kyle Gann


posted @ 07/30/2004 2:33 pm

To Wynne: I apologize for including you in that roundup, but I needed your quote to react against the fact that the critics keep claiming that there are no Big Ideas today, when I keep claiming, on behalf of composers, that there are. For rhetorical purposes I ended up implying that you were bashing the composers too; I should have found a more graceful way to handle that.
Posting II. Composer bashing, female critics, form and content
By Wynne Delacoma


posted @ 07/30/2004 1:57 pm

Dear heaven! Take a day off from reading the blog and spend an hour or two or three catching up. I haven't entirely caught up, but I can't resist jumping back into this lively discussion. Kyle: If I understand you correctly, you think I'm among those blaming composers for the current lack of a Big Idea. ABSOLUTELY NOT. I had hoped my initial posting made it clear that I question the enitre idea that Big Ideas are necessary or always efficacious. To my mind, Big Ideas are as rare as golden ages, precious and invigorating in part because of their rarity. Opera history has been filled with gifted singers but few golden ages. Big Ideas are the result of a happy alignment of all kinds of forces, from societal trends to artistic talent. Composers have a difficult enough task writing their own music. I would never ask them to take responsibility for coming up with the next Big Idea as well. Re the gender question: I grew up reading the lyrical but hard-hitting prose of Claudia Cassidy, for decades Chicago's most powerful theater and classical music critic. Opera came to Chicago in the mid-1950s courtesy of Carol Fox, tough-minded founder of Lyric Opera of Chicago. It never occurred to me that classical music or music criticism was a man's game. Luckily, by the time I discovered my lowly minority status, I was already on my way. Sometimes ignorance is bliss. I'd like to raise a question you all might be interested in discussing. How much of the unwelcome distinctions we've been noting between high culture and low, pop music and classical are the result of the way classical music is presented? Would boundaries be more easily breached if our orchestras weren't locked into a rigid system of subscription concerts? How does the fact that orchestras have to earn and fund-raise millions of dollars to meet their budgets influence the music they present and how they present it? Is the form of the standard symphony orchestra inhibiting its openness to new ideas? Any thoughts?
Clarifcation, Departure
By Alex Ross


posted @ 07/30/2004 11:49 am

To reader John Shaw: nowhere in my initially huffy and eventually tone-down response to Kyle was there anything even approaching the beginning of an initial cogitation toward the glimmering of a notion that "pop is better than new classical." Possibly the confusion lies in this sentence: "What has NOT been said is that pop musicians have produced most of the significant music." To be absolutely clear: the import of this sentence is that no one on this blog except perhaps Robert Fink is saying that "pop is better." I myself have never thought and never said any such thing. I'm not in the business of ranking different genres of music — it's untrue to my experience and unhelpful to my readers.
Who's saying Give Up?
By Justin Davidson


posted @ 07/30/2004 7:02 am

Kyle, thanks for that illuminating account. I'm going to make a point of brushing up on some of the music you've mentioned. But where do you get the idea that critics want composers to conform? To what? It seems to me that despite our arguments and predilections, one thing we share is curiosity.
Thursday, July 29
Wednesday, July 28
right on!
By John Rockwell


posted @ 07/28/2004 7:16 pm

Right ON, Greg. Eloquently done. But since you and I have written this so often, perhaps you didn't bother to mention it again. I did, in my initial posting, but added "enough said" and hastened on, so self-evident did it seem. There was in fact music in the 50's and 60's and onwards that touched the broader culture as powerfully as did films, and that came from jazz and popular music. No one in this blog conversation has really gotten into that idea, except for Alex Ross with his reference to minimalism in rock. Maybe most classical critics don't like this music, or feel unqualified to deal with it. But it's there, and the best of it touches other artists in other fields and our society and the world as powerfully as any other art. That's a big idea, all right. To be continued at this fall's Music Critics Association symposium at Columbia University.
Names and their Inadequacy
By Kyle Gann


posted @ 07/28/2004 3:58 pm

In response to Scott Cantrell's comment (hello, Scott - glad to be in contact with the critic from my hometown newspaper), it's true that "postminimalism" is an unfortunately vague term. On the other hand, a more specific term might be even more unfortunate - I feel a moniker for a musical movement should be kind of cloudy (Fluxus was a great one), so as not to seem like it's pushing composers in a specific direction. It may be that, years from now, a more appropriate term will evolve for the music we now call postminimal. After all, by the time A.B. Marx coined "sonata-allegro form" in 1828, Haydn, Mozart, Beethoven, and Schubert were all dead, and the purely concentrated history of the genre was about over. I could also, though, have chosen instead to write about totalism or spectral music (Europe's latest composing fad), both of which terms have a little more to do with the techniques involved.
Initial posting. Big Ideas--Who Needs Them?
By Wynne Delacoma


posted @ 07/28/2004 3:22 pm

I have never understood the allure of trying to define the next Big Idea, especially in such a tumultuous field as classical music. At certain points in history, big or semi-big Ideas are so obvious that they practically name themselves. With the rise of Glass, Reich and Riley, minimalism was obviously one big idea. Serialism was another. But eventually, many big ideas turn into big ideologies, schools of thought that stifle creativity rather than stimulate it. It is beyond me why we would feel the need to search for big ideas--or worst yet, predict the next one--at a time, like now, when none is obviously rising to the surface. Admittedly, big ideas are useful for critics, and I mourn the lack of them at the moment. We have all struggled to describe a piece of music in a way that readers might actually understand, that would help them imagine the sounds we heard. "Minimalist'' and "12-tone'' are handy labels, shorthand we can assume will have some meaning for our readers. The urge to classify is a human need, a source of comfort, a way of making order out of the chaos around us. In our hearts, however, we must acknowledge that our carefully constructed order is most likely an illusion. I have no doubt that any number of potential big ideas are swirling around out there, But until one emerges, its absence is no tragedy. Big ideas are useful when they come along. They give listeners a way to understand unfamiliar music. They give composers with competing views something to rebel against. But presuming to define and predict trends has always struck me as preposterous, an exercise in pomposity. Who among us really knows where a dynamic art form is headed?
Brahms and Wagner
By John Rockwell


posted @ 07/28/2004 1:34 pm

Dead horses should not be unduly beaten, and this conversation is about the present and future, however much we might learn from the past. But Alex, I still think there were big differences between W and B -- not just Hanslick's polemics, but what they themselves believed and what we today can still hear. It would be interesting to know what Schoenberg thought about this, or what Walter Frisch thinks (maybe they've articulated themselves already on the subject). Even if one buys the idea of the basic similarity of harmonic language in W and B (and sure, they were both in the German tradition, post-Bach, post-Beethoven), there are other differences. Like form and rhythm and use of motivic phrases or kernels and the relation to words and so on. I buy your Britten-Boulez comparison, though. But what about the differences in abstraction from a Pollock painting to an Earle Brown graphic score to Babbitt? Everything looks "unified" from a distant enough perspective.
To Alex and Justin; the pedant at work
By John Rockwell


posted @ 07/28/2004 3:45 am

Alex: a unified style in 1880, in the teeth of the Hanslick-Wagner-Brahms brou-ha-ha? Justin: It's Paul Miller, not Paul Taylor, and however bad both you and I thought his "Transmetroplitan" was, you're lucky you didn't see his "Rebirth of a Nation" two days later, which Jon Pareles reviews in today's Times and which I comment on in my Friday column.
Tuesday, July 27
CRITICAL CONVERSATION
Write Us:
ajreader@artsjournal.com



(syndicate this AJblog)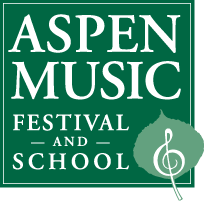 AJ Partner
MOST RECENT POSTS
THE MUSIC CRITICS
FROM READERS
OTHER RESOURCES
BLOGROLL
OTHER AJ BLOGS