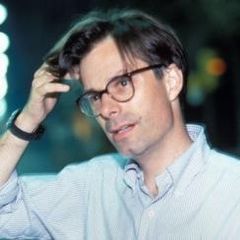 In honor of the release of its new DVD edition of The Last Days of Disco, the folks at the Criterion Collection invited Whit Stillman to submit a top-ten list of his favorite Criterion releases. He chose Mario Monicelli's Big Deal on Madonna Street, Marcel Camus' Black Orpheus, Marcel Carné's Children of Paradise, François Truffaut's The 400 Blows, Perry Henzell's The Harder They Come, Preston Sturges' The Lady Eve, Alfred Hitchcock's The Lady Vanishes, Gregory La Cava's My Man Godfrey, Hitchcock's Notorious, and Ingmar Bergman's The Seventh Seal, and his comments on each film are both astute and revealing.
What would I choose from the Criterion catalogue? I like nearly all of the films on Whit's list, but only one, The Lady Eve, would make my personal top ten. Here are my other nine picks, in alphabetical order:
• Michael Powell's I Know Where I'm Going!
• Noah Baumbach's Kicking and Screaming
• Wes Anderson's The Life Aquatic with Steve Zissou
• Whit Stillman's Metropolitan
• Samuel Fuller's Pickup on South Street
• Jean Renoir's The Rules of the Game (of course!)
• François Truffaut's Shoot the Piano Player
• Carol Reed's The Third Man
• Ernst Lubitsch's Trouble in Paradise
Runners-up: Billy Wilder's Ace in the Hole, Kevin Smith's Chasing Amy, Ronald Neame's Hopscotch, Hitchcock's Notorious, and Renoir's The River.
Surprised?
P.S. I encourage my co-bloggers to do likewise!