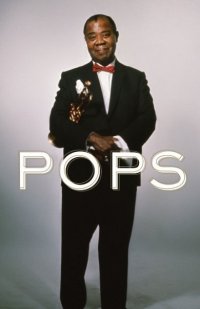 Pops: A Life of Louis Armstrong, out December 2, just received a starred pre-publication rave from Kirkus Reviews:
A comprehensive, affectionate biography of arguably the single most important figure in the history of jazz.
The broad outlines of the story are well known to jazz fans….Former professional jazz musician and Wall Street Journal drama critic Teachout (All in the Dances: A Brief Life of George Balanchine, 2004, etc.) fills in the details with a sure hand, drawing on numerous published sources as well as voluminous tape recordings and autobiographical writings left by Armstrong, many not available to earlier writers. The author sheds light on the embouchure problems that temporarily derailed Armstrong's career, and dictated a change of style, in the early '30s. He sympathetically re-evaluates Armstrong's later career, which many critics have dismissed as elevating showmanship above art, demonstrating that the trumpeter was much more than the unschooled natural genius some admirers saw in him. Without overloading the reader with technical details, Teachout shows how Armstrong's music evolved over the years, while staying true to lessons learned–above all, attention to melody–from his New Orleans mentors such as Oliver. Quotes from Armstrong's earthy autobiographical writings give the book authentic flavor. Teachout also deals frankly with Armstrong's lifelong marijuana use, the role of organized crime in his business affairs, his untidy marital life and his forthright statements on racial issues. The author makes an eloquent case for Armstrong's status as a pioneer, not just in jazz but in the broader context of 20th-century art.
A rewarding jazz biography and a revealing look at a broad swath of American cultural history.
This goes very nicely with the equally enthusiastic starred review of Pops that appeared last month in Publishers Weekly.
We seem to be off to a good start….