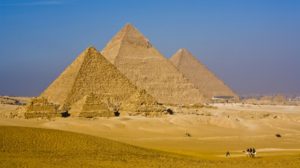 Followers of this blog are familiar with my thoughts on 'economic impact' studies. But I think I have forgotten to mention yet another way in which these studies are not only useless, but positively harmful. (This was suggested by an exchange with Ian David Moss in my previous post's discussion thread).
A consensus has been emerging that there has been a significant degree of overbuilding of large scale cultural facilities, where by 'overbuilding' we mean construction whose costs far exceed the resulting benefits. What might have contributed to this?
Here's an 'economic impact' study of the expansion of the Los Angeles County Museum of Art. Here's one for an expansion of the Corcoran, from a few years back. What do they have in common? They treat the cost of construction as a benefit, one that generates lots of 'economic impact.' If you treat your construction costs as a benefit, and the gains from having expanded exhibition space as a benefit as well (as it should be), then no project will possibly fail a cost-benefit test. It's benefits all the way down, even if the gains from extra exhibition space, or seating, are very small. So why say 'no' to any building proposal? And the result of following this advice is exactly what we would expect.