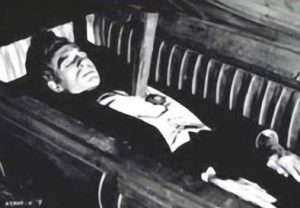 This is my last attempt at this topic, based on some recent (friendly!) twitter conversations and questions.
One. Let me start with some data. Here, from the US Bureau of Economic Analysis, are sector shares of GDP (i.e. the total value added from each sector) for recent years. If you are interested in a broad-based conception of the creative industries, I would look to line 49, with the Information sector (publishing; motion picture and sound recording; broadcast and telecommunications; and data processing and internet publishing) at 4.7% of total GDP, and line 82 for 'Arts, Entertainment, and Recreation' (performing arts, museums, spectator sports, recreation and gambling) at 1.0% of GDP. Are these figures 'big' or 'small'? We can't say, because it's always possible to group a large number of activities under one general category and make it a 'big' sector, or sub-divide it finely to generate a 'small' sector.
Are there any policy implications in these figures – 'we ought to have more public support of the arts because 5.7%!!!'?
No.
If there were, then every single sector in the BEA list would have the ability to make the same claim.
Two. 'Indirect impact' refers to the idea that when funds are spent in one sector, that generates income for those who work in that sector, some of which is spent in other sectors. Here's an economic impact study from the Colorado Business Committee for the Arts (and I'm not picking on them – I could find a hundred other examples just like it):
For every dollar spent, there is a ripple effect across our regional economy. Buying produce from a nearby farm to feed animals at the Denver Zoo supports a local business. Paying an actress at the Arvada Center for the Arts and Humanities means she can shop at her neighborhood stores.
No doubt such things happen, that's how an economy works: an artist buys food, a farmer buys real estate services, a real estate agent buys art, and on and on. Input-output models try to calculate the linkages and flows.
Are there any policy implications in the indirect impacts – 'we ought to have more public support of the arts because Bob the sculptor shops at the local hardware store!'?
No.
If there were, then every single sector in the BEA list would have the ability to make the same claim.
I have a lot of quibbles about how indirect effects are often calculated, but, to be honest, they don't really matter, because the whole concept of using indirect impacts as a rationale for public support is groundless anyway.
Three. 'OK, maybe economic impact analysis is, in fact, bogus. But, it gets the attention of legislators!' I would suggest the following:
There is not one bit of solid evidence I have ever seen – and I have worked in the field of cultural economics and policy for twenty years, edited a major journal, subscribe to and read everything – that backs up this claim. I am open minded, and pleased to accept examples that prove me wrong. A newspaper story of a politician saying she supports the arts because 'economic impact' is not what I would consider evidence.
Economic impact studies reduce the arts to the level of every other sector in the economy: one that hires people, sells things, earns people income. There is no argument for public support anywhere in those ordinary facts of life. And we might ask arts policy folks if that is really where they want to be – just another sector like all the others.
And, as a final shot, one thing we hope for in the arts is a rejection of the superficial appeal of false ideas. Time to drop this one.