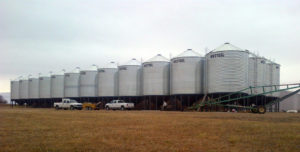 At Stanford Social Innovation Review, Ian David Moss has a thoughtful blog post on whether there is coherence in the notion of separating intrinsic and instrumental benefits from the arts. He writes:
One problem with the intrinsic vs. instrumental distinction is that it's something of a false dichotomy: Interrogate a dedicated arts supporter about why she believes funding is important, and you'll eventually uncover reasons that are not specific to the arts. The arts teach us how to see and understand the world? So do history books. The arts provide a space for exercising creative potential? So does electrical engineering. One could reasonably argue that all the benefits of the arts are instrumental at some level, in service of some larger goal. But what is that goal, exactly? When we try to maximize the good in the world, what does that actually mean in practice?
I'll come back to this, but I worry that here at the outset Moss is begging the question: "all benefits are in service of a larger goal, and so it doesn't make sense to divide the benefits into intrinsic and instrumental." He continues:
A loose community of scholars has been trying to answer precisely that question for the past 70 years or so. Drawing from fields as diverse as economics, public health, psychology, and philosophy, and variously using the terms "wellbeing, "quality of life" and other variants, this area of inquiry developed in large part as an effort to provide holistic alternatives for conceptualizing and measuring human progress and vitality, in contrast to narrow, siloed metrics such as gross domestic product (GDP). For a field so young and diffuse, it has nevertheless had some notable impacts on social policy. The nation of Bhutan was one of the first government entities to explicitly reject GDP, adopting the novel concept of gross national happiness in its wake. Nobel-winning economist Amartya Sen created the United Nations Human Development Index in accordance with his theory of human capabilities—the notion that what makes life worth living is the freedom to be the person you want to be. Other attempts to construct integrated measures of social progress include the Sustainable Development Goals, the Gallup-Healthways Well-Being Index, the OECD Better Life Index, and the quality-adjusted life year indicator. The UK government has gone especially far in adopting "subjective wellbeing," which is basically equivalent to self-reported happiness, in its own policy apparatus. Meanwhile, the burgeoning effective altruism movement has made efforts to institutionalize the practice of "cause prioritization" based on clear-headed analysis of how to do the most good.

Even though the various examples above represent a lot of variation, they are variations on a singular theme: What is most important in this world? They all attempt to answer that question from a holistic perspective, and share a willingness to make a connection between measurable, real-world outcomes and philosophical ideals.
He is correct to say these approaches are variations on a singular theme. But, that theme is to look to the arts (or sport, or community centres, or whatever) as means to a measurable, quantifiable ends. As soon as we have a felt need to measure the "impact" of anything, we have moved into the world of instrumental benefits, whether it be urban development, "economic impact", or "subjective wellbeing". Moss:
Like the dialogue about defining specific wellbeing and quality-of-life metrics, the research literature establishing the arts' contribution to wellbeing is very much in active development. But already, we know for example that participatory arts activities provide myriad benefits to older adults, improving subjective wellbeing along with more concrete capabilities such as motor skills, cognition, and reduced dementia risk. As other benefits become well-established through better research, the role that the arts have to play in enabling a better world will become clearer to all.
And if we cannot find any impacts, if attending music recitals doesn't lead to your giving higher reported subjective wellbeing, what then? If we accept the need to report on quantitative outcomes from the arts, then we are locked into a particular vision of art and how we respond to it. Moss's article has an optimistic tone. I think he is making an important point, but not necessarily the one he intends.