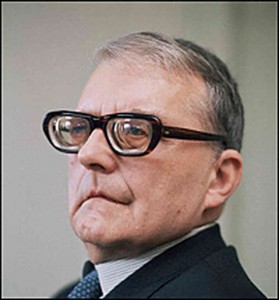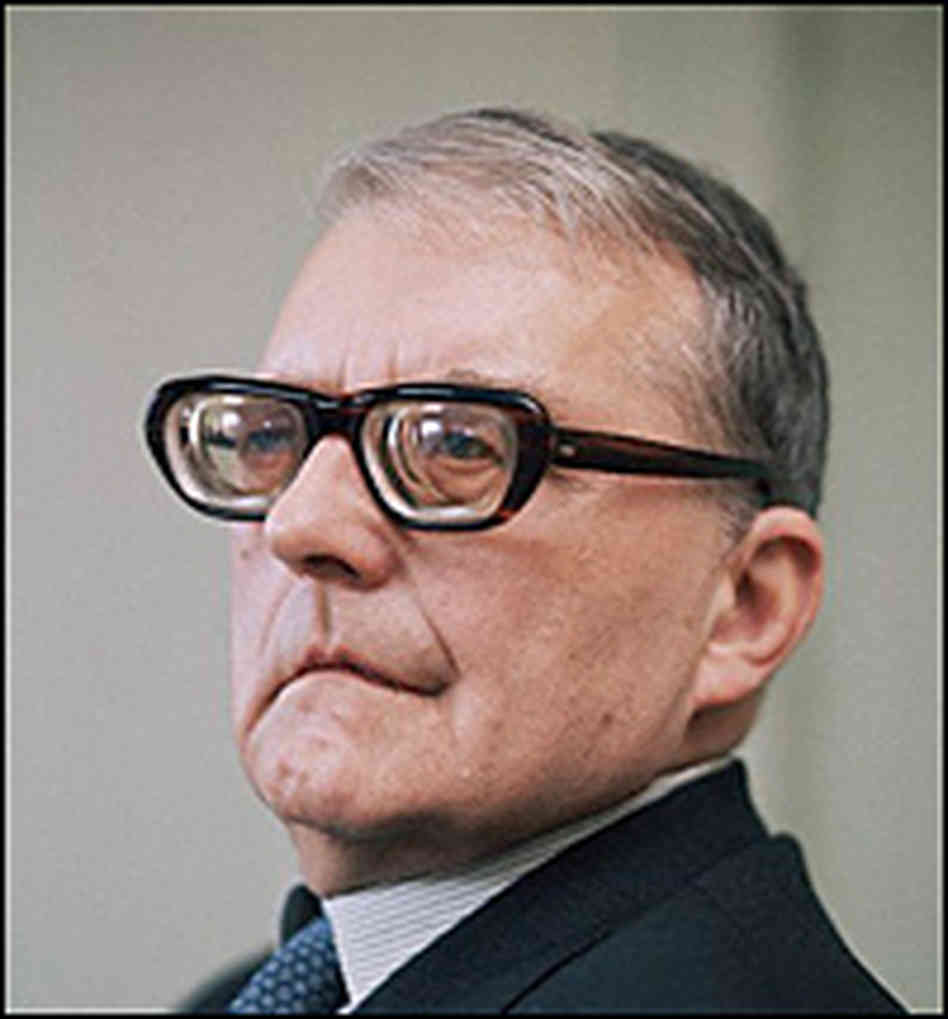 The Pacific Symphony, an orchestra that does things differently, mounted a "Shostakovich Decoded" festival over the past two weeks in collaboration with Chapman University. There were more than a dozen events, including a conference on Stalin and culture, an exhibit of Stalinist kitsch, master classes and lectures, and a potent variety of concerts. The central participants included Solomon Volkov, the author of Testimony: The Memoirs of Dmitri Shostakovich, and the actor David Prather, whose re-enactments of Shostakovich remembering were a tour de force.
Writing the script for the core symphonic program, I hit upon the idea of juxtaposing Shostakovich's dissident memoirs, from the 1970s, with a couple of official pronouncements from the 1940s. So in addition to assigning Prather various readings from Testimony, we filmed him, in scarred black and white, reading Party Line statements about the Fifth and Seventh Symphonies he later contradicted; it looked like this and this.
Dissidence of another kind was furnished by Alexander Toradze, whose performance of the Shostakovich Second Piano Concerto unforgettably re-imagined the slow movement, marked "Andante" by the composer, as a painstricken Largo.
But the main event, on the same concert (with Toradze and Prager and Volkov), was Carl St. Clair's profoundly felt reading of Shostakovich's cathartic response to Stalin's death in 1953: the Tenth Symphony, with its avalanche of lamentation and purgative self-assertion. Prather prepared the orchestra's eclectic Orange County audience to engage with this intense act of personal and communal symphonic therapy; St. Clair drove the symphony home.
As eyewitnesses to history, Volkov and Toradze furnished gripping reminiscences of Soviet cultural vagaries. Volkov and Shostakovich, we learned, had assumed that Testimony – with its contemptuous disparagements of Stalin — could be published in Brezhnev's Soviet Union. But Stalin's reputation remained sufficiently unsettled that the manuscript had to be smuggled to the West. Toradze shared with us the circumstances of his impromptu defection in 1983 – when on tour with a Moscow orchestra in Spain he was neither permitted to perform (the Spanish presenters had not been apprised that a piano soloist would be furnished) nor to return home.
Not the least important component of the festival was the orchestra's collaboration with Chapman University. The notion of collaborating with colleges, universities, or conservatories remains novel within the American symphonic community. And yet, as orchestras rethink their institutional mission, and absorb the advantages of thematic programming (as practiced by museums, for instance), alliances of this kind can vitally expand their reach and impact. On this occasion, Chapman – galvanized by its dynamic Chancellor, Daniele Struppa — seized "Shostakovich Decoded" as a cross-disciplinary pedagogical opportunity, using public programming to explore culture and totalitarianism with a full week of campus activities binding music and liberal arts.
"Shostakovich Decoded" was the latest installment in the Pacific Symphony's "Music Unwound" series, underwritten by the Andrew W. Mellon Foundation and the National Endowment of the Humanities. No other American orchestra strives so tirelessly to discover new concert formats aligned with new audience needs. It deserves to be a model for the nation.