Saw some promotion from the Utah Symphony, with this about La mer:
Allow yourself to answer the siren call of the sea with music that is so realistic you'll want to ask for a life vest.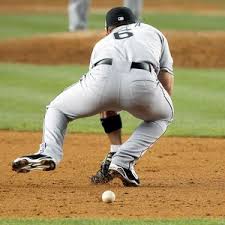 Ooof! When I posted this on Facebook, people had fun thinking of things equally clunky. Because, obviously, La mer — evocative, sensual — doesn't make you feel like you might drown! So this, from Susan Larson: "Tristan n Isolde, so sexy you'll want to run out and commit adultery!"
(And, by the way, there aren't any sirens in La mer. They're in the third movement of another Debussy piece, Nocturnes.)
Then I found another one on the Utah Symphony website, about Tchaikovsky: 
He (or his brother) dubbed his final symphony the "Pathétique," which translated from the Russian means passionate.
Ooof again! That's French, not Russian, and it means pathetic, full of pathos, not passionate.
One FB commenter tried to excuse the Utah Symphony because they're in Utah. Which gets the same national advertising we all see, gets Netflix and HBO, and (as you can confirm for yourself if you Google a bit)  has businesses that present themselves in sophisticated, up to date ways.
So the problem here…
Is classical music, not Utah. I wrote a piece a few years ago for Chamber Music magazine, called "Who Is Our Competition?" In which I said something that seems obvious to me, that when we look for a new audience, we're competing with everything in their world.
They're seeing major league advertising and promotion, some of it of course silly (insert the annual ranking of Super Bowl ads), but all or most of it sophisticated. From local businesses as well as national and international ones.
So if we ourselves play in the minor leagues, how can we compete?
And don't think it's just smaller institutions
The New York  Philharmonic, back in the '90s, started a group for teen fans, saying something like "Let us show you classical music can be as much fun as classic rock." Not knowing that classic rock was what the teens' parents listened to.
This past holiday season, they put up a video of their percussion section playing "Sleigh Ride" — a blank, almost aggressive performance, without even a hint of holiday joy. [Change made 2/10 – added link to the video, changed the wording to make what I'm saying more clear.]
The National Symphony, at its opening gala last year, showed a video, with thick black wires hanging in front of the screen (used to hold microphones, so they could stream the performance live).
Deborah Rutter, president of the Kennedy Center, introduced a hiphop initiative at a press event by saying she looked forward to introducing Washington, DC to this wonderful art form.
That's just what's on the top of my mind. The list could go on. We can't play in the minor leagues!