For two days this week I'll be at UTEP, the University of Texas in El Paso, helping to inaugurate a new Center for Arts Entrepreneurship. And giving a talk I'm calling "How We Have to Change," on Tuesday, April 4, at 4 PM, in the Undergraduate Learning Center. Come say hello if you're there!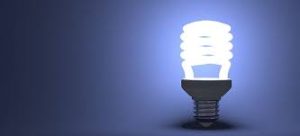 "We," of course, is those of us who work in classical music. What we have to do differently — how the enterprise of classical music has to change, — if classical music is going to be reborn,.and thrive.
Worth a thousand words
One thing I'm going to try, which I've never done before — offer a musical landscape of our current culture. Maybe we don't realize how bracing, how dissonant, these days, a lot of music outside classical is. Indie rock, EDM, and hiphop songs, movie and TV soundtracks. To go from these to something that by comparison is melodious, and in no complicated way beautiful, like a Chopin Nocturne, or the start of the Brahms Second Symphony — that's to move from one universe to another.
So what exactly do we offer people, when we hope they'll be the future classical music audience? On a purely gut level, purely instinctive, what does the sound of classical music convey, heard against the background of the striving, active, bracing world so many of us live in?
Back to UTEP
Some thoughts about the new Entrepreneurship Center, as emailed to me by Steve Wilson, trombone professor and interim chair of the music department:
Our Center for Arts Entrepreneurship will officially begin in the Fall of 2017 with our cello professor, Zuill Bailey, as its Director.  The CAE will serve as a hub for multidisciplinary work with the arts, provide community engagement opportunities for faculty and students, provide incentive grants for students and faculty to think outside the box and go beyond the traditional music school degree requirements, and provide courses in Arts Entrepreneurship for all those studying the arts.
So many conservatories, so many arts schools are going in this direction. Because some of the old ways of doing things — of presenting your art, of making an income — are drying up,. And because in our emerging new world, nobody knows what artists will do to survive.
Which we should understand is an opportunity, not a problem. Especially if you want to do something in your art that no one every did before. Something new and creative. Which means that you'll be an entrepreneur. So if you know something about entrepreneurship, you'll be ahead of the game.