[contextly_auto_sidebar]
Had a marvelous time last weekend at the Sunderman Conservatory of Music, a school just 10 years old at Gettysburg College, which is in — where else? — Gettysburg, PA, of Civil War fame.
One quick tidbit: a major donor who writes a terrific march! That would be F. William Sunderman, a local physician whose money made the school possible. And who lived to be 104. And who wrote a march played on a gala concert I heard, which turned out to be a spirited, well-written piece. Clearly a man of many parts.
Time to celebrate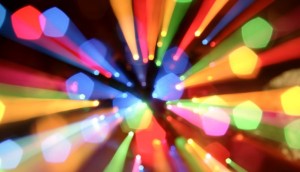 But of course I wasn't there for the march, or for the Civil War. Sunderman was celebrating its 10th anniversary, with among other things a symposium built around the idea of 21st century music education. I gave a keynote talk (called "An Explosion of Change"), and, which was fulfilling fun, moderated two panels, one called "The 21st Century Musician," the other titled "Pathways to a Diverse Musical Future."
I also visited a musicology class, and met informally with a small group of students and faculty. I love these school visits! Such a chance to meet good people, to learn what's going on in places I'd otherwise not know about. And to discover, once again, how many people in our field are primed for change.
Those panels
Why were the panels fun and fulfilling? Because I had to wrangle large groups. Featuring Fred Bronstein, the dean at the Peabody Institute, and Brian Pertl, the dean of the Conservatory at Lawrence University in Wisconsin. (I'll post more very soon about what sounds like an astonishing change in musical culture there, due to their 21st Century Musicianship program.)
And then such an array of musicians were on the panels, from Imani Winds, the JACK Quartet, and Decoda. JACK and Decoda were in residence, and giving arousing concerts, as part of the anniversary celebration. Imani Winds had been in residence earlier this year.
What terrific people. And the concerts, to pick just two highlights: Decoda played a version of the "Agnus dei" from Bach's B Minor Mass, with a beat, and terrific ornaments in a style that straddled jazz and Baroque. Trumpet, clarinet, bass, and drums. Who would have thought that piece could swing? Without in the least betraying Bach.
And JACK just soared in a Xenakis piece, Tetras. Which was so crazy, with so many wild sounds, and also so wonderfully coherent, that it made me thrilled to be alive. Love when music can do that!
But back to the panels…
How I wrangled eight panelists at once. A challenge! I've moderated many panels, but never any this big.
So I ditched the standard panel format: opening statements, then discussion, then questions from the audience. Only thing I could think to do was mix things up right from the start. Ask each panelist to say just a few sentences about the panel's subject, then see what else they might want to say, once they'd heard everyone else's thoughts.
That just took off, especially when we involved the audience. The second panel achieved escape velocity, meaning the discussion took off on its own, and could have continued for quite a long time more, with no help from me. A moderator's dream!
What was said: Unanimity, just about, about the new life classical music needs. Livelier, more contemporary, more human, all the things I always say, but coming from people with different slants on it, different experiences, different understandings. Really a bonanza.
One detail, from Brian Pertl, who's an ethnomusicologist, which places him outside normal classical music, and gives him a fresh take on what a conservatory can do. He started a gamelan get the instruments, get someone who knows gamelan music, and the ensemble proves popular. Anyone can join in, learn how to play.
And at Lawrence, something special happened. Maybe it's happened elsewhere — I hope so! — but I heard it from Brian first.
The classical faculty, at first, told their students not to join the gamelan. Waste of their time. But then one of the faculty saw what happened to students who did join. They played their instruments better! They sight-read better, especially. Maybe because (as Anna Elashvili, Decoda's violinist) suggested, in the Gamelan group they played music by ear. So that made them hear music more clearly, and helped them imagine what they saw in written music before they played it. (I'm paraphrasing what I remember Anna said. I think she said it better.)
The meaning of it all
But you see what's happening here. Sunderman wants to go down a 21st Century road, and — much like the DePauw University School of Music — brings musicians in who already do that. What else the school wants to do, in how and what they teach, would be a longer story, one I'm in no position to tell. But certainly they had the spirit, and brought their stuednts something new, fun, and strong, for the 10th anniversary. I'm grateful to them for making me part of it.
Shortly I'll post a link to a recording of my talk. And meeting Brian Pertl — along with his wife, Leila Ramogopal Pertl, an inspired music educator — was a high. Good things are happening at Lawrence!