[contextly_auto_sidebar]
Dancing violinist! Pandemonium in the audience!
Here's a story from my friend David Snead, formerly Vice President of Marketing, Brand and Customer Experience at the New York Philharmonic. And now President and CEO of the Handel and Haydn Society, the plainly terrific chorus and period instrument orchestra in Boston.
David and I were emailing about what classical concerts could be. And in response to something I said, he emailed this:
OK, true story.  I was on tour in California with H+H during my first week here; the first concert I saw was at the Mondavi Center, UC-Davis. An old friend of mine, Don Roth, is Executive Director there, and before the concert he was taking me around, introducing me to donors.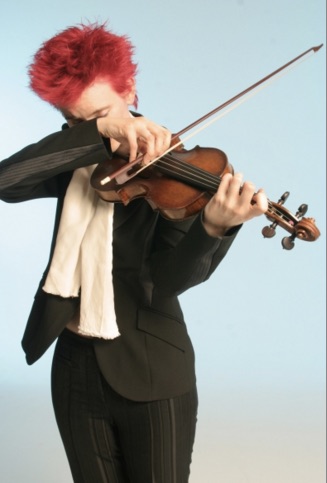 The concert starts with a Handel Coronation Anthem, Zadok the Priest, which I'm now also hearing in McDonald's and AT&T ads
Anyway, the first half ends with our punk red-haired concertmaster Aisslinn Nosky doing a Vivaldi Double Violin Concerto that segues via an improvised bridge into "Summer" from The Four Seasons, which she does Eddie Van Halen-style: dancing around the stage, blazing fast, stopping the orchestra on a dime. . .pause. . . then exploding.  The audience e-rupts. Pandemonium.  The lights come up and one of the donors runs up at me, pointing his finger into my chest, exclaiming "This is how all classical music concerts should be!!"
Posted with David's permission, of course, and also with permission from Don Roth (hi, Don), Aisslinn Nosky (I'd love to hear and meet you sometime), and the unnamed donor.